LSBF Strengthens International Academic Collaboration Worldwide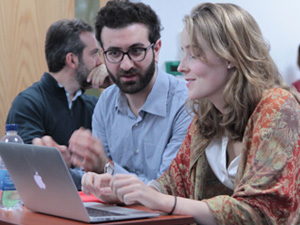 Working towards its goal to strengthen the collaboration between universities worldwide, LSBF's faculty has been extremely active in the international academic landscape recently. Composed of leading professionals and thinkers from several industries, LSBF's team of professors and lecturers took part in several events and were invited to teach students from other leading institutions across the globe.
Academics go global
Early in October Dr Steve Priddy, Head of Research at LSBF, was a guest lecturer at Irkutsk State Technical University, in Russia, for a week of business and finance workshops about the oil and gas industries. Delivered to masters students, PhD candidates and faculty, the programme covered topics such as corporate governance and business ethics, issues facing the upstream oil and gas sector, sustainable economic development and the 'circular economy'. The programme was the second in the series and was sponsored by the British multinational oil and gas company BP Plc.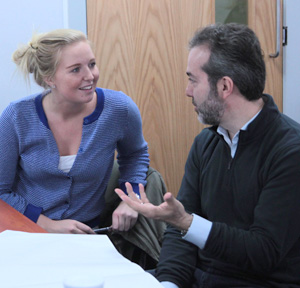 Comprising highly qualified, seasoned business professionals and academics from around the world, LSBF's faculty is committed to providing students from around the with global opportunities to achieve success.
In the first week of November, LSBF Associate Lecturer Nick Martin visited Russia to teach at the Moscow State Institute of International Relations (MGIMO), one of the country's biggest and most prestigious higher education institutions. As part of the MGIMO's Corporate Director programme Mr Martin delivered lectures and presentations on negotiation skills to a group of executive students.
International groups visit London
On 22 October, LSBF hosted a delegation of business and finance students from Zealand Institute of Business and Technology (ZIBAT) for a day of theory and practice on research techniques, led by Dr Priddy. This was a ZIBAT's second annual visit to LSBF. The aim of the event was to help postgraduate students to develop their research skills. Students from both institutions had the chance to discuss topics currently of great importance in the world of business and finance, including big data, corporate governance, energy futures, SMEs, and foreign direct Investment. Dr Priddy's full account of the day can be accessed at the LSBF blog Global Matters.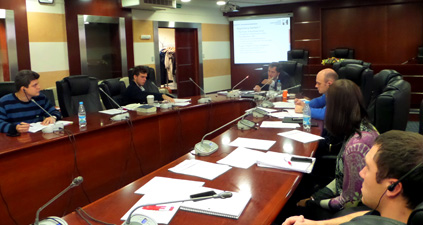 LSBF also hosted Custom Executive Programmes, with two international executive groups, throughout October. The first – a team of Russian executives and public administrators – spent two weeks in London on a Government Management & Public Administration programme. Fully developed and delivered by LSBF's academic team, the programme covered the newest and most relevant topics in public administration and included trips to the UK Trade and Investment (UKTI) offices, as well as to City Hall, where they met with the team that works with London Mayor Boris Johnson.
The second group was composed of 23 Chinese financial managers who came to London to learn about the UK fund market. The course covered mergers and acquisitions, competition analysis and provided delegates with an overall perspective of the UK's legal and regulatory environment.
To learn more about LSBF's academic team, visit /faculty
---
View other sections in Press & Media