LSBF nominated for the Higher Education Provider of the Year Award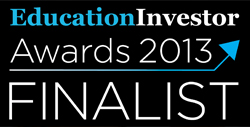 LSBF is proud to announce that it has been chosen as one of the finalists in the Education Investor Awards 2013, one of the highest accolades in the education industry. As a leading educational institution, LSBF has been nominated in two of the most important categories: Education Business of the Year and Higher Education Provider of the Year.
Organised annually by Education Investor Magazine, the awards, which promote excellence and recognise innovation in the education industry, have become a key event within the sector.
With a powerful e-learning platform and programmes covering industries from fashion to finance, LSBF has seen exponential growth over the last 10 years, establishing campuses in the UK, Singapore and Canada, and regional offices around the world.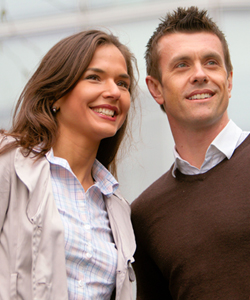 "At LSBF, we believe that higher education should take the front seat in the globalisation process and that it should lead a positive and constructive form of international collaboration. Being one of the Education Investor Awards finalists gives us the confidence we need to continue working hard to improve both our corporate and academic operations worldwide. The nominations reflect the global growth and development that our school has worked towards over the last ten years", commented Prof Maurits van Rooijen, Rector and Chief Executive at LSBF.
The global mindset adopted by LSBF is reflected in the school's business operations as well as in the diversity and multiculturalism so visible in its classrooms. Across both the UK and overseas campuses, and via a wide range of online education channels, LSBF teaches career-focused programmes to more than 25,000 students from over 150 countries.
Excellence as standard
Founded in 2003, LSBF's success is built upon going further than academic achievement. The school is now one of very few private higher education institutions to have won the Queen's Awards for Enterprise, the UK's highest and most prestigious business accolade. Conferred by HM Queen Elizabeth II, on the advice of the Prime Minister, the awards recognise organisations with outstanding performance in international trade, innovation and sustainable development.
From day one, LSBF's focus has been on excellence. Its efforts to deliver the best student experience, first class education and exclusive career support are what make the school a unique institution. In December 2012, a report published by the Quality Assurance Agency for Higher Education (QAA) gave LSBF the highest accolade – a confidence judgement - on both on its academic standards and the awards offered by the school.
---
View other sections in Press & Media