LSBF Tutors rated as 'Excellent' by ACCA Students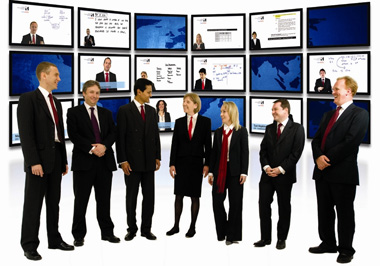 LSBF's leading ACCA tutors achieved up to 90% and 100% of "excellent" rates from their students
As a first-class education provider, London School of Business & Finance (LSBF) is committed to academic excellence and uses student feedback to promote on-going improvement across its global operations. Results of LSBF's latest satisfaction survey show that 90% of students from LSBF's London campus recommend the part time ACCA courses, with 84% of them expressing satisfaction with their tutors and rating the tuition as excellent.
At the end of every term, students are given the opportunity to provide feedback and rate the different aspects of their experience including lecturers, course material and overall satisfaction. In total, 87% of ACCA students from the London campus recommend the Full-Time ACCA course and up to 90% recommend the part-time programme. In the same survey, some of the LSBF tutors achieved up to 90% and 100% of "excellent" rates.
"I've been to several high-profile ACCA tuition providers and I can honestly say that LSBF has the best ACCA tutors. They really go that extra mile to ensure you do well. Their approach to teaching students, in terms of knowing what they need and how each individual learns is amazing" says Asmat Ullah, full-time ACCA and MBA student at LSBF.
Working with the country's leading ACCA tutors, LSBF aims to provide students with the best tuition in accountancy programmes, offering invaluable knowledge and insights from industry experts.
Rob Sowerby, Director of LSBF's Professional Programmes says:  "At LSBF, we are proud of our academic excellence. We work hard to bring together award-winning lecturers, innovative use of technology and helpful student support.  The overall results are extremely pleasing and we are proud to have our efforts recognised. Our students expect, and deserve, constant improvement in all areas of the ACCA courses therefore we will continue to work to ensure we meet their expectations."
Academic Excellence
LSBF's excellence in accountancy teaching has led the school and its tutors to win several awards and to receive accolades from important institutions in the education sector.
For another consecutive year, LSBF's leadership in financial education has been recognised and the school has been nominated for the Accountancy College of the Year prize at the PQ Awards 2013. In total, LSBF faculty and students received 12 nominations in eight different categories of the prize, making LSBF one of the most distinguished education institutions in the accountancy market.
Organised annually by the PQ Magazine, the PQ Awards recognise the best institutions, teachers, materials, students and learning platforms in the market. The ceremony will be held in February 2013 in London.
To learn more about the ACCA programmes, visit this page.
---
View other sections in Press & Media