LSBF expands Executive Education with new Summer Business School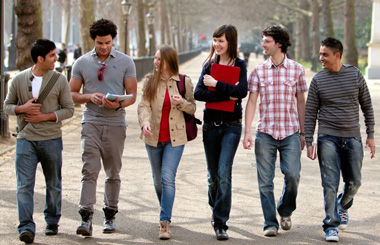 The LSBF Summer Business School is an intensive programme for undergraduates worldwide
Building on the expansion of the LSBF Executive Education division, LSBF has unveiled another programme for students interested to take their career to a global level. The LSBF Summer Business School, an intensive programme for undergraduates worldwide, aims to explore the new challenges in the marketplace whilst providing students with the expertise required in the global business environment.
With an innovative approach, the LSBF Summer Business School covers subjects such as Marketing, Communications, Strategy, Leadership and Global Business through four intensive weekly modules.Students are encouraged to join discussions and enhance their awareness at an international level.
Delivered through a combination of case studies, business discussions and group projects, each independent module is taught by the same experts that lecture on LSBF Master's and MBA programmes, an advantage that allows students to gain fresh insights and perspectives on the latest business trends.
Anton Baboglo, Managing Director of the Business School at LSBF, says: "At LSBF, our goal is to shape better professionals and take their career to a global level.  At our Summer Business School, students worldwide will have a chance to acquire global skills and develop further language and business knowledge in an international environment."
The full Summer Business School programme lasts four weeks, covering four main modules, which can be taken individually:
Marketing & Strategy, from 8 to 12 July 2013;
New Media & Communication, from 15 to 19 July 2013;
Leadership & Organisation, from 22 to 26 July 2013;
Global Business Environment, from 29 July to 3August 2013.
"As many students don't have an entire month available to dedicate to studies in the summer, our independent modules give them the flexibility to fit their studies around their lives and, at the same time, the option to take the courses they want, when they want", comments Mr Baboglo.
In its first intake, the Summer Business School will be delivered exclusively at LSBF's London campus. To be eligible, students need to be currently taking an undergraduate degree in any subject and. Fluency in English is advisable to allow students to take full advantage of the course.
"To succeed in international business you need a thorough understanding of different markets and economies, and how people across them think and communicate. The syllabus covered by our Summer Business School aims to meet these needs and to help students gain the skills necessary to improve their employability in a global market", concludes Mr Baboglo.
To learn more and enrol now, visit the Summer Business School page.
---
View other sections in Press & Media