LSBF triumphs at the PQ Awards 2013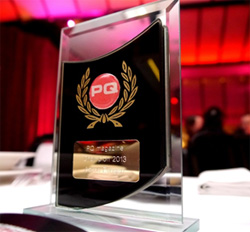 On a night when the greatest names in the accountancy industry assembled in London for the PQ Awards, the excellence of LSBF's tuition came out on top. The prestigious ceremony, which celebrated its 10th anniversary, awarded LSBF ACCA tutor Paul Merison with the Accountancy Lecturer of the Year prize, whilst former ACCA student Saad Mir won in the Newly Qualified Accountant of the Year category.
Organised annually by the PQ Magazine, the event is one of the most important accolades in the accountancy industry, recognising the best institutions, teachers, students and learning materials in the market.
Speaking of his win, Mr Merison said: "This is an incredible achievement, not only for me, but for LSBF and all of our hard-working students. Being able to work at an institution with such a diverse range of students from all around the world, has really enabled me to reach my full potential as a tutor and for that I am thankful. The school has an excellent, dedicated ACCA faculty, so this award is for all of us."
Excellence in ACCA Tuition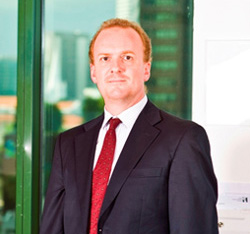 With teaching experience in 15 different countries, Paul Merison is part of LSBF's global, award-winning accountancy faculty. Alongside his position as a tutor, he's also the Head of ACCA Programmes at LSBF in Singapore in 2011.
Working alongside a faculty of leading accounting experts, he helped LSBF in Singapore achieve Gold Approved Learning Partner status for its 2013 tuition, an award only given to those institutions able to meet a highly challenging range of performance standards established by the ACCA.
"The PQ Awards are an endorsement of our dedication and hard work to deliver the best tuition and support to our students. Our excellence in accountancy teaching has seen us win several awards previously, and we proud to win again this year", said Mr Merison.
A Promising Career in Accountancy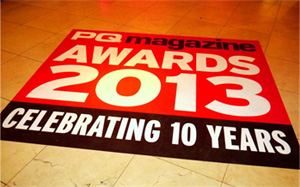 Saad Mir managed to stand out from the other finalists to win the Newly Qualified Accountant of the Year prize. At only 22 years of age, he currently holds a senior-level financial role at Deloitte and won the Deloitte Pakistan Trainee of the Year award in 2011. On securing this job position, Saad said: "I was told in my interviews that I was given preference because I had studied at one of the best colleges for ACCA". His advice to current students is simple – "listen to your lecturers; they are blending real-life experience with knowledge".
When he's not at work, Saad takes an active role in humanitarian work. He volunteered his help with a number of local organisations after the 2005 earthquake disaster in Kashmir. While managing a team of 15 members, he also worked with a local charity to provide food and shelter in two Pakistani villages.
Academic Excellence
As a first-class education provider, LSBF is committed to academic excellence and uses student feedback to promote on-going improvement across its global operations. At the end of every term, students are given the opportunity to provide feedback to rate different aspects of their LSBF experience, including lecturers, course material and overall satisfaction.
Results of LSBF's latest satisfaction survey show that 90% of ACCA students from LSBF's London campus recommend the part-time ACCA courses, with 84% of them expressing satisfaction with their tutors and rating the tuition as excellent. In addition, 87% of students from the London campus recommend the full-time ACCA course.
To learn more about studying ACCA at LSBF, visit acca
---
View other sections in Press & Media