LSBF & InterActive Launch Online TV to Expand Access to Global Education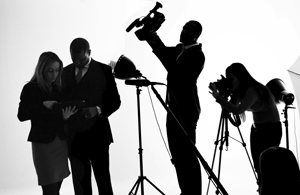 LSBF and award-winning e-learning provider InterActive have launched InterActive TV, an innovative educational channel which will deliver free, live and recorded HD content, 24 hours a day. As part of the continued efforts to enhance students' online learning experience, the channel was created to provide greater learning opportunities for students worldwide.
Freely available online, IATV will broadcast a large variety of programmes, including live lectures, talks with guest speakers, panel discussions, competitions and other features. All the educational content will be produced by LSBF's faculty powered by the e-learning partner InterActive.
The first video broadcasted on IATV was presented by LSBF's award-winning ACCA tutor Francis Braganza, who describes this initiative as "the most innovative idea to hit the accountancy student community in recent years". He continued, "LSBF and InterActive have produced a wide range of quality videos with great content, which will now be available to anyone around the world. ACCA tuition will now be accessible at any time during our students' increasingly busy and hectic lives."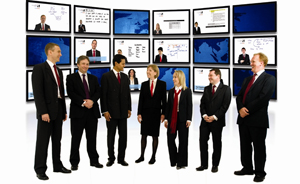 To improve accessibility, IATV will be streamed through InterActive's website, as well as on the platform's Facebook page. Students from around the world will be able to sample the online study experience and quality educational programmes, providing them with in-depth knowledge, culture and dialogue generated by InterActive and its academic partners.
"The internet and social media have given LSBF and InterActive the opportunity to distribute content all over the world. By streaming IATV on our website and through Facebook, we want to give our audience the ability to share this channel and make it easier for niche audiences around the world to get the content they want and need", says InterActive's Managing Director, Vitaly Klopot.
To learn more about IATV, upcoming activities and sessions, visit: http://bit.ly/InterActiveTV
---
View other sections in Press & Media