LSBF expands financial course portfolio with London Academy of Trading programme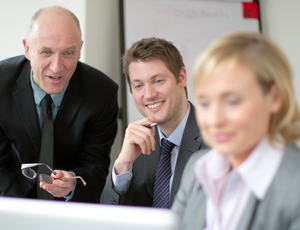 London School of Business and Finance has today introduced an exclusive Professional Financial Trading Programme to its portfolio of online courses. Delivered in partnership with the London Academy of Trading (LAT), the programme is designed for high-achieving students who are interested in learning how to trade in financial markets across the major asset classes used at banks and financial institutions worldwide.
As an entry-level programme, it is ideal for young professionals who want to start a career in trading areas such as foreign exchange, commodities and stocks. Offered through online and in-campus modules, the three-month programme gives trainees a comprehensive understanding of trading techniques, enabling them to practise their application in real-life situations through real-time trading systems, such as Bloomberg and Trading Technologies terminals.
Working in financial trading requires a complex skillset that combines finance, strategy and the ability to apply these techniques to a live trading platform. Working alongside the London Academy of Trading, we are proud to introduce an exclusive programme that will prepare future generations of traders not only with the relevant skills, but also with the experience they need in order to get into the job market", says Prof Maurits van Rooijen, CEO and Rector at LSBF.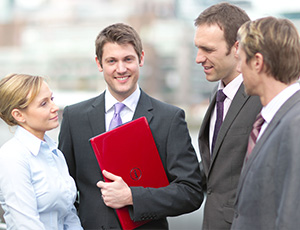 "Through our senior trading group we have developed a highly specialised programme that utilises the professional skills of our senior traders, in a structured academic setup. This is imparted to our students through a highly practical training system that is unique to the world of finance. We are creating the next generation of City-based workers with the highest standard of practical and theoretical skills", says Natasha Page, Commercial Director at LAT.
The programme will be delivered online by senior portfolio managers from LAT. Students who opt for the blended option will be able to take one of the modules at the LAT campus over the course of a month. Upon completion, students will be awarded with a Level 5 Diploma in Applied Financial Trading. Those candidates who excel during their studies will also be given the opportunity to progress their career with Aldersgate Investment Management Group.
In addition to the LAT certificate, students will study for a free advanced online certificate awarded by LSBF. Covering everything from corporate finance to mergers and acquisitions and private equity, LSBF's short courses are designed to enhance competencies in key business areas, allowing students to gain extra knowledge and further professional recognition in their chosen field.
The first intake will be taking place in October 2013, with the programme costing £5,000. Students and organisations can learn more and apply at here
---
View other sections in Press & Media