LSBF School of English Opens Second Campus in Toronto
Building on its successful presence in Canada, LSBF is proud to announce the opening of a new campus in Toronto for its School of English. Located in the centre of the city, the new campus is a place for students who are looking to be immersed into the English language and enhance their learning experience.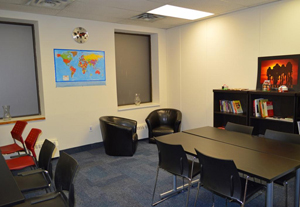 As well as consistently ranking amongst the most liveable cities in the world, Toronto is a global business hub and home to many of North America's leading businesses, presenting students with countless career opportunities.
LSBF School of English Toronto gives students an unparalleled and high-quality experience by providing solid foundations in the English language, flexible study options and first class teachers in a modern campus environment. Additionally, the learning experience is complemented with group activities and classroom discussions, thereby enabling students to use their newly acquired skills with confidence and accuracy. As part of the LSBF Group, the School of English Toronto understands the value of strong communication and leadership skills and therefore encourages such values in its students.
Managing Director of LSBF Canada, Yuliya Etingen, said: "At LSBF School of English we are passionate about excellence in education. Our operations in Canada have been very successful and all the new developments reflect this success. We are thrilled to be expanding and opening a new campus in Toronto and we are proud to be accredited and endorsed by Languages Canada. We will continue to strive to provide industry-relevant and high quality programs to help our students become better professionals in today's competitive global market."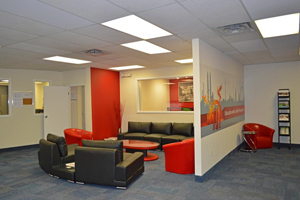 Shortly after its inauguration, the campus was also awarded with the accreditation from Languages Canada, the country's premier organization representing English courses. Languages Canada is internationally recognized as the symbol of excellence and quality in English language training. Being an accredited member school recognizes that LSBF School of English has met the rigorous standards of the association and is committed to upholding them.
In addition to Toronto, LSBF School of English delivers courses in other five campuses situated in the heart of vibrant cities such as  London, Manchester, Birmingham and Singapore.
---
View other sections in Press & Media