LSBF School of English Opens New Campus in Central London
Aiming to provide students with an unparalleled and high-quality experience, LSBF School of English is proud to announce the opening of the new campus in central London.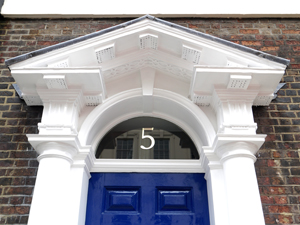 Situated next to Holborn station in the heart of London, the new campus is comprised of three new buildings located in the area of Bloomsbury minutes away from the British Museum, Covent Garden and many other emblematic landmarks.
The historic buildings, constructed in the late 1700s will accommodate over 25 classrooms, a computer room, student café, student lounge, an executive centre and a courtyard which will all be available exclusively for LSBF School of English students.
"We currently teach a total of 2,400 students a year, the majority of whom are international students travelling to London not only to study English, but to experience the cosmopolitan and exciting London life. We are proud to have the opportunity to offer our students the best experience from both the infrastructure and location of our facilities, to the education delivered", said Fay Drewry, Managing Director of the LSBF School of English.
Flexible and Personalised Programmes
The new campus opened its doors this week to offer over 42 course combinations, including General English, Academic English, Business English, IELTS Preparation, UAP, ESP Conversation classes and One-to-Ones.
With a unique, career-driven approach, the school also offers English courses in eight specific industries including Finance, Law, Fashion, Engineering, Media, HR, Resort Management and Tourism, and Oil and Gas.  These career-focused programmes are designed to meet the individual needs of each student, through academic analysis, flexible study options, personalised courses, customer care and exciting social programmes.
The school's teaching approach focuses on all aspects of English - speaking, listening, writing and reading. Additionally, learning is complemented with group activities and classroom discussions, thereby enabling students to use their newly acquired skills with confidence and accuracy. As part of the LSBF Group, the School of English understands the value of strong communication and leadership skills and therefore encourages these values in its students by the use of tailored programmes.
Modern Facilities
From marble fireplaces and chandeliers to sash windows and lofty ceilings the new London campus offers a perfect mix between the original period architecture renovated to offer modern and well equipped classrooms where students will find all the resources they require at their fingertips.
As common practice across LSBF, the School of English meets the highest standards in delivering quality education, as teachers combine first-hand industry experience with continuous professional development.
For more information about LSBF School of English, visit: http://www.schoolofenglish.org.uk/
---
View other sections in Press & Media