LSBF Launches Financial Bootcamp with Sorbonne Graduate Business School (Université de Paris)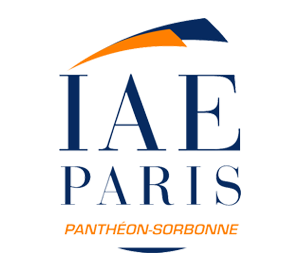 Sorbonne is one of the world's oldest and most traditional universities.
As part of our sustained effort to connect business and finance students with the world of financial services, LSBF is pleased to announce the launch of an International Financial Bootcamp in collaboration with Sorbonne Graduate Business School. The four-day short course, which is open to students around the world, will take place in London between 28th and 31st May and will be attended by students from Sorbonne. Part of the University of Paris, Sorbonne is a public business school and one of the world's oldest and most traditional universities.
LSBF first established its presence in France through its partnership with Grenoble Graduate School of Business (GGSB), a triple-accredited higher education institution offering undergraduate and postgraduate programmes. Last year the two schools collaborated with Sorbonne in hosting a debate with industry guest speakers and students to discuss the technical challenges, ethical dilemmas and entrepreneurial opportunities for students in their future careers.
Flavio Cabral, Head of Executive and Short Programmes at LSBF, commented: "We are delighted to be working with Sorbonne Graduate Business School. This is another great opportunity to give students the chance to immerse themselves into the world of Finance. The Bootcamp follows our main methodology in concentrating less on theory and having a greater emphasis on real life case studies, ensuring students complete the course with a genuine, authentic understanding of financial markets."
Students on the course will also have the opportunity to attend presentations and participate in group discussions. In addition, there are two company visits scheduled to take place at the end of the course, at which point students will have:
Maximised their current knowledge of financial markets by using real life case studies of a global context to analyse current affairs in the financial investment world.
Been made aware of the magnitude of different international markets and their variances.
Learnt about the correlation between the different risk areas: credit, market and operational.
Enhanced their ability to communicate using English financial terminology.
LSBF faculty member Dave Coker, who is also responsible for teaching postgraduate courses and executive programmes at LSBF, will deliver the course. With over 25 years of experience in international financial services, and currently consulting for a variety of top London firms, Mr Coker will use his experience of working for prestigious institutions such as Deutsche Bank and ABN AMRO to spearhead the Financial Bootcamp.

As a school dedicated to providing students with masses of opportunities to excel in their professional careers, LSBF will also be hosting a networking event on Thursday, 30th May, allowing students in attendance to build their professional network.
If you are interested in attending the four-day Bootcamp or want to find out more information, visit our page here.
---
View other sections in Press & Media