LSBF and Sorbonne University students meet at inaugural LSBF Finance & Investment Panel Debate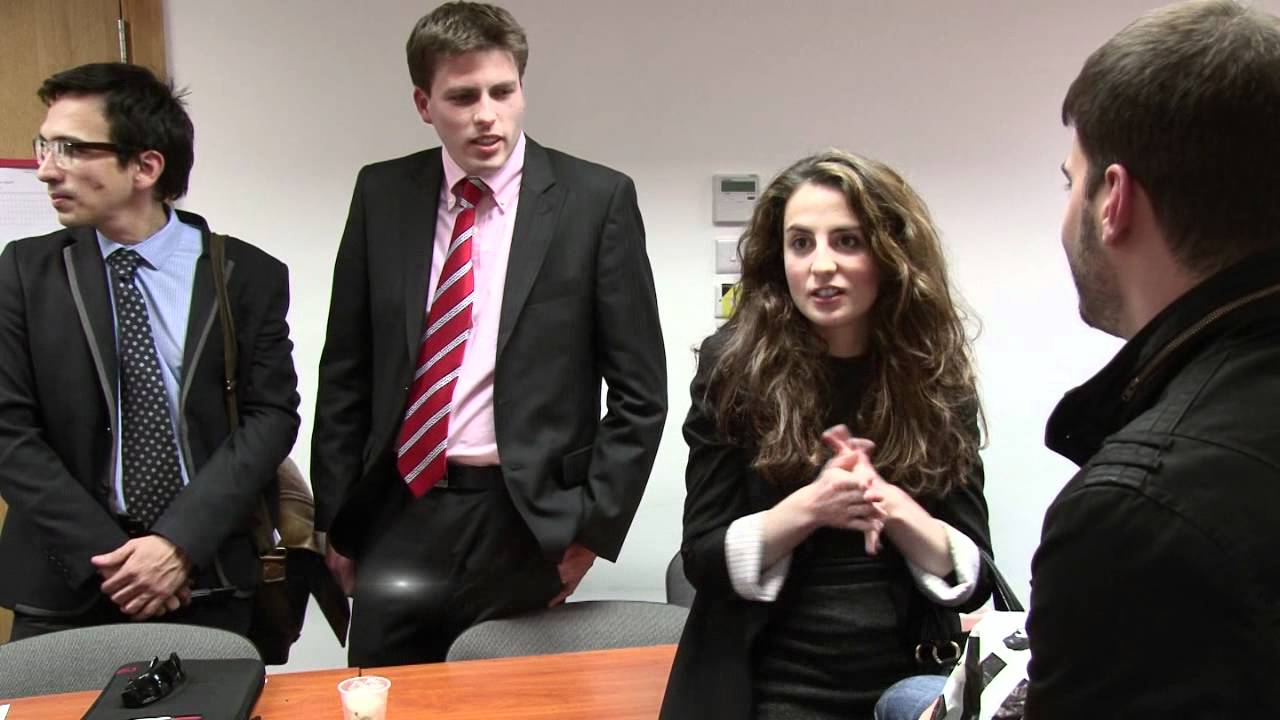 In another step to continue connecting business and finance students with the working world of finance services, LSBF's Academic team last March launched a new series of monthly Question & Panel Debates bringing together industry guest speakers and students from the prestigious universities Sorbonne Graduate Business School and Grenoble Graduate School of Business (GGSB).
Part of the University of Paris, Sorbonne Graduate Business School is a public business school and one of the world's oldest and most traditional universities. In France LSBF has already a long standing partnership with Grenoble Graduate School of Business, which provides students with a world-class, top quality education alongside globally recognized professional qualifications and a wealth of career opportunities.
The inaugural debate, held at LSBF's Marble Arch campus, focused on the technical challenges, the ethical dilemmas and entrepreneurial opportunities for student in their future careers as well as on the opening up of external links for work and new direction in business research.
The event attracted high profile industry speakers and international audience of over 50 students from LSBF London students, undergraduates, who had the unique opportunity to network with high-profile industry experts, join the open Q&A session and get insights from the latest trends in finance and investment.
Chaired by LSBF's Head of Research Dr Steve Priddy, the panel featured distinguished industry and faculty experts: Vincent Au, Manager, Corporate Finance & Investments at Marsh & McLennan Companies, Dr Vishwajeet Rana, M&A Associate Lecturer and Cross Border M&A and Private Equity Advisor, Mahesh Jayanarayan, CEO and Founder at UMEX Capital Markets Group, Augustine Entonu, Head of Academic Planning and Resources at LSBF and Sahar Ata, LSBF lecturer.
Dr. Priddy commented: "It is great to see such a large turnout for LSBF's inaugural debate. With these events we aim to develop relationship between academia, financial experts and students to increase an exchange of knowledge, enrich teaching and research and develop new possibilities in the practice of this industry. The inaugural debate has been proven to be excellent start."
Open to students, the recurring monthly panel debates will be an opportunity to discuss topical issues in the Finance and Investment field. LSBF will invite panel experts to offer their views on the selected topics and open up a discussion to all students and guests in order to proffer answers and solution to current industry matters.
Anissa, student from Sorbonne Graduate Business School, said speakers covered important subjects in the finance industry: "I thought this event organized by LSBF was very interesting and informative. It allows students to have different points of view on very current issues that affect the industry and our professional lives", commented the student.
---
View other sections in Press & Media