7 Famous People You Didn't Know Were Accountants
Accountants have great salary and career prospects, but some have ended up in places you may not expect …
Training as an accountant is a passport to plenty of opportunities. Not only can an ACCA qualification offer a great salary, but it also gives you the freedom to work in any number of industries in 170 countries around the world. The only thing it can't do is turn you into a rock star – right?
When you think of accountancy you might not immediately think of the glitz and glamour of showbiz, but you may be surprised just how many people who trained as accountants went on to have careers in the public eye.
1. Mick Jagger
At the age of 70, the Rolling Stones frontman is still packing arenas around the world. Fortunately, he's also extremely good at counting his money: when he bumped into his childhood friend – a certain Keith Richards – in the early 1960s, he was studying accounting and finance on a scholarship in London.
2. John Grisham
After realising that he wouldn't make the grade to realise his childhood dream of playing professional baseball, the author John Grisham went on to major in accounting at Mississippi State University. He then trained as a lawyer specialising in personal injury and criminal defence cases, experience which informed legal thrillers such as The Pelican Brief and The Firm.
3. JP Morgan
John Pierpoint Morgan's name is synonymous with finance. Born in 1837, he went on to set up his Wall Street firm as well as US Steel, which was at the time the biggest corporation on the planet, and General Electric Corp. But the man whose company bailed out the US banking system in the 1890s started his career as an accountant at a New York banking firm.
4. Robert Plant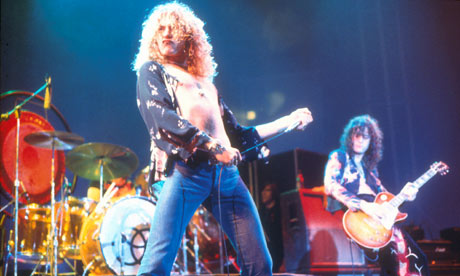 With the kind of distinctive voice that could stop traffic, the lead singer in monolithic rock band Led Zeppelin has made a vast contribution to popular culture. Yet it nearly didn't happen at all – if he'd listened to his father he could have been an accountant. He managed just two weeks before changing his mind, ending what could have been the loudest accountancy career in history before it even began.
5. Eddie Izzard
One of the UK's leading comic lights, Eddie Izzard is now known for performing in front of packed crowds in both English and French around the world. He even sold out Madison Square Garden. But he started out studying accounting and financial management in Sheffield – at least for a year, before he was taken off the course because he failed his exams.
6. Arthur Blank
Owner of the American football team Atlanta Falcons, Arthur Blank, is better known as the businessman and philanthropist who co-founded Home Depot in 1978. But before he set up one of the US' most recognisable retail chains, he began his career as an accountant at Arthur Young and Co. With a reputed worth in the billions, it's safe to say he's made the most of his considerable experience.
7. John D. Rockefeller
The fabled wealth of entrepreneur John D. Rockefeller came from a wide range of investments as he eventually became one of the biggest players in the global oil industry in the late 19th century. During later life he gave away millions to philanthropic causes. But he may never have achieved his massive fortune if it were not for his first job – as an assistant bookkeeper for a commission merchant and produce shipping company.
---
Other Opinions and Features
Accounting has always been a field that's associated with piles of paperwork, spreadsheet and staggering numbers. Using computers to carry…
The CFO role is often thought of as being largely preoccupied with numbers and data, but in the last few…
Wondering what accountancy is really like as a career? Many people think that being an accountant is just number crunching…