How to Stay Motivated During ACCA Exams
The ACCA (Association of Chartered Certified Accountants) is a prestigious accountancy body established in the UK in 1904. 
ACCA offers students a golden opportunity to become qualified accountants through its ACCA exams.
This blog post will help you understand the value of this qualification and how to stay motivated throughout the learning process. You will also find information on what you can do after the ACCA exam and what to expect from the certification.
Read on to learn more!
Seven Tips on How to Stay Motivated During ACCA Exams
The ACCA is a prestigious certificate that can permanently alter your career for good! 
Along with being meritorious, the ACCA exam is also famously difficult. 
However, with these seven concise ACCA tips, you can have the upper hand in your exam preparations.
Tip 1: Set Clear Goals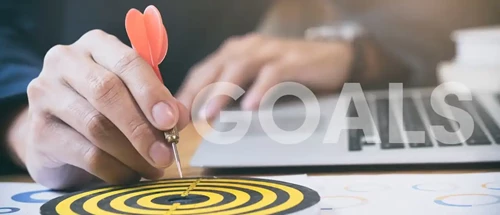 First and foremost, it is essential to understand why you are pursuing it. Take some time to think clearly about your targets and what you wish to achieve through the ACCA exams.
Whether you are seeking a higher qualification or are aiming to secure a job with your ACCA, establish your goals clearly and align every action you take towards achieving them. 
Setting clear goals will help you stay consistent in your hard work throughout the course.
Tip 2: Create a Study Routine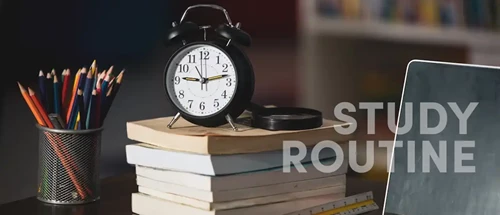 Incorporate practising ACCA past papers into your regular study routine. Some students attempt to self-study the ACCA curriculum. 
However, it is wise to join a reputed ACCA support course to gain access to past papers and detailed study routines. 
Doing so can improve your performance as you benefit from expert guidance and peer support.
Tip 3: Join Study Groups or Communities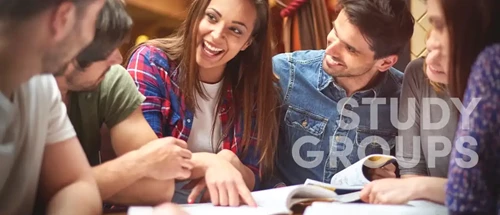 Study groups play a vital role in ACCA preparation. Not only do they provide moral support, but they also offer opportunities to communicate with fellow students and peers in the ACCA realm. 
You can also improve your ACCA revision by joining a study group or professional course. These communities can foster a professional network that may open career opportunities for you in the future. 
Experience the value of collaboration and mutual learning in study groups to enhance your ACCA journey.
Tip 4: Utilise Visualisation Techniques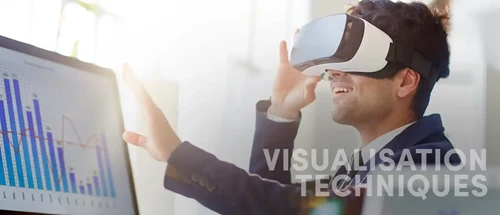 Visualising success can be a powerful motivator whether you want a Tesla or an ACCA degree. This practice can keep you motivated even when the journey is difficult.
Take a few moments each day to picture yourself acing the ACCA exams, achieving your goals, and settling into a satisfying career. 
Visualisation can boost your confidence and keep you focused on your objectives.
Tip 5: Celebrate Small Victories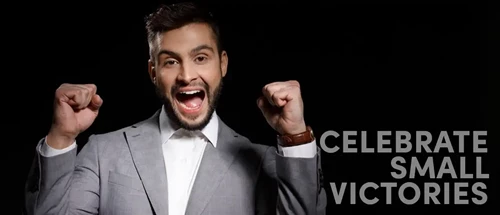 As you progress in your ACCA studies, celebrate your achievements, no matter how small. 
Acknowledging your accomplishments can provide a sense of accomplishment and motivate you to continue working hard towards your big goals.
Tip 6: Take Breaks and Practice Self-Care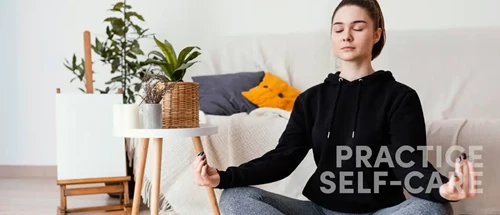 Studying for the ACCA exams can be mentally and emotionally taxing. It is essential to take breaks and practice self-care to prevent burnout. 
Engage in activities that allow you to relax and feel rejuvenated. Examples of such activities are exercising, spending time with loved ones, or pursuing hobbies.
Tip 7: Stay Positive and Manage Stress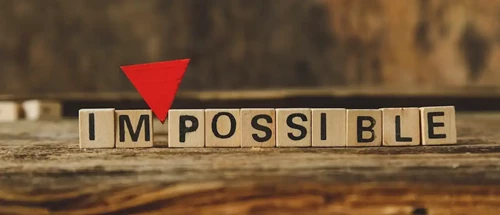 Maintain a positive mindset and believe in your abilities. Managing stress is crucial during exam preparation. 
Try mind relaxation practices like meditation or deep breathing to reduce anxiety and stay focused.
What is the importance of an ACCA certification?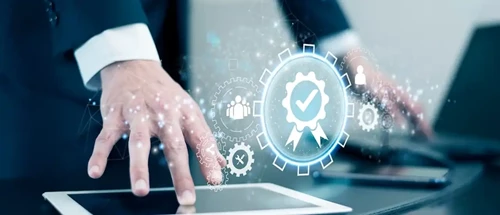 The ACCA exam is a qualification that opens doors to global careers in accountancy and finance for students. 
Achieving success in the ACCA exams allows you to receive a prestigious certificate, an asset you can own throughout your lifetime. 
This privilege comes with the merits of membership in the ACCA charter, granting you unlimited access to insider financial information within the industry, an exclusive benefit reserved only for ACCA members. 
What is the ACCA curriculum like?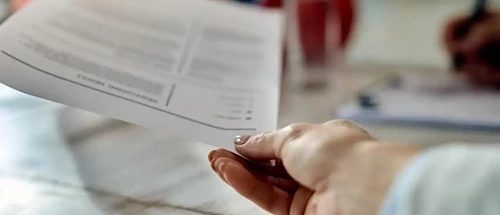 Beyond its prestige, the ACCA is renowned for its thorough curriculum that shapes students into adept professionals with attractive qualities, making them highly sought after in C-level positions within large corporations worldwide.
Benefits of ACCA certification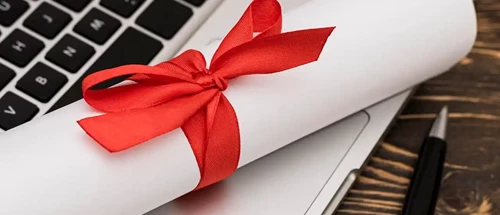 The ACCA certification is highly valued and accepted in a whopping 180 countries worldwide. This means that you can easily find employment within these countries that accept the ACCA certificate.
Thanks to the rise of online education and examination, ACCA exams are now more accessible than ever and available in many more countries globally. 
Not just that, with the ACCA certificate you also gain exclusive access to insider information in the financial realm.
What should you do after passing the ACCA exams?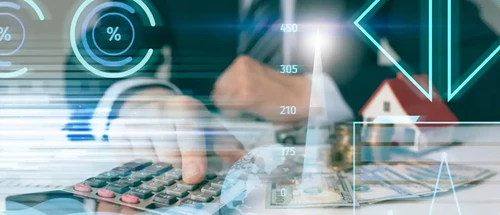 After passing the ACCA exams, consider joining a professional organisation or network to stay connected with industry peers and explore career opportunities. 
Update your resume and LinkedIn profile to highlight your ACCA qualification and explore job openings in your desired field.
Governments that value ACCA graduates: 
One of the largest ACCA recruiters is the government of Singapore. 
The city-state is known to value ACCA candidates and professionals. Singapore has a strong financial and accounting sector, and the ACCA qualification is highly recognized and respected by employers within the country. 
Many financial institutions, multinational corporations, and accounting firms in Singapore prefer to hire ACCA-certified professionals for their expertise and international recognition.
Singapore's government actively promotes and supports the growth of the finance and accounting industry and ACCA plays a significant role in producing skilled and competent professionals to meet the demands of the job market.
Demand for ACCA graduates in MNCs
Demand for ACCA graduates in Multinational Corporations (MNCs) is rapidly increasing today.
According to a report by the Association of Chartered Certified Accountants (ACCA), an increasing number of MNCs are actively seeking ACCA-certified professionals for their finance, accounting, and business management expertise. 
The report highlights that ACCA graduates possess a unique blend of skills, making them highly sought after in crucial positions within MNCs worldwide. 
Their international recognition and a strong focus on ethical practices make them invaluable assets to multinational companies operating in diverse markets.
Conclusion
The ACCA certificate signifies excellence in the accounting and finance world. It equips you with unmatched opportunities for career advancement on a global scale. 
Remember that success in the ACCA exams can lead to a prestigious certificate, invaluable membership privileges, and limitless possibilities for a rewarding and fulfilling career in accountancy and finance. 
By setting clear goals, creating a study routine, and joining study groups, you can stay motivated in your ACCA journey. Utilise visualisation techniques, celebrate small victories, and take care of your well-being to stay focused and perform at your best. 
All in all, stay committed to your goals, and success will follow!
If you wish to join a course for your ACCA exam preparation, consider enrolling in the ACCA course from the London School of Business and Finance, UK (LSBF UK). 
The school is established as an educational standard in business and finance education and offers all the support and guidance you could need on your ACCA journey. 
You can also complete your ACCA course in record time with the help of expert faculty members. 
Do not let another day pass you by, enrol today!
---
Other news from Online Learning
Discover the game-changing impact of blockchain on accounting. Learn about its benefits, workings, and real-world use cases in this insightful…
Discover which certification is right for your career goals! Learn the differences between ACCA and CA courses to make an…
Explore job prospects in the UK for public health graduates. Learn about salaries, importance of public health roles, and how…