How to Become a Financial Manager

Want to be a financial manager? You have chosen a lucrative path! Financial management is one of the most rewarding fields of work in 2023. With a good skillset in financial management, your professional life can be elevated to the next level in no time.
But before we get into the details of how to become a financial manager, let's first familiarise ourselves with the role.
A financial manager is a critical player in an organisation's financial sector. Responsible for making strategic financial decisions, managing investments, and ensuring fiscal stability, financial managers play a pivotal role in driving business growth.
A financial manager role would be highly sought after by businesses for advice on investments and purchases from high-net-worth clients.
Think of it this way, as a financial manager you are essentially a doctor for a business' financial health. You will take care of vitals such as capital investment, stock trading, and asset management.
In this blog post, we aim to answer your most pressing questions on financial management such as:
What is financial management?

What is the salary of a financial manager?

Is financial management in demand?

Countries that pay financial managers well

Best places to study financial management

How to become a financial manager
Core duties of a financial manager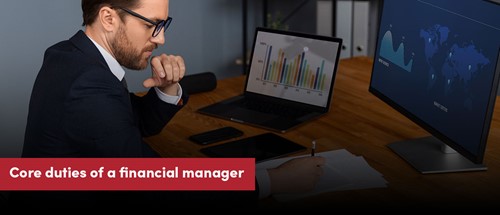 Financial planning

Reporting

Risk management
Financial management is also now one of the most sought-after skills in the industry with the rise of financial awareness, blockchain technology, and crypto trading.
Financial manager salary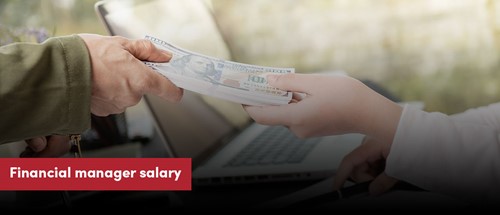 The allure of a financial manager career often lies in the substantial earning potential.
According to Prospects, the average annual salary for financial managers in the UK ranges from GBP 35,000 to 100,000, depending on experience and industry.
Best countries for financial management careers
Every business ultimately wants to grow its wealth which is why financial management is in such high demand all over the world. Here are a few countries that offer great benefits to skilled workers like citizenship, governmental grants, handsome salaries, and an overall upgrade of your lifestyle:
Salaries in the United Kingdom:
Starting annual salaries range from GBP 25,000 to 35,000 and can be as high as GBP 45,000 in fields such as investment banking. Qualified or mid-level finance managers with five to ten years of experience can draw an average of GBP 55,000 to 65,000 per year.
Senior financial managers with around 10+ years of experience can earn anywhere from GBP 65,000 to GBP 115,000+ according to Prospects.ac.uk.
Salaries in the United States of America:
On average, financial managers are paid USD 131,710 per year or USD 63.32 per hour according to a report by the US Bureau of Labor Statistics (BLS).
Salaries in Singapore:
A financial manager in Singapore draws around SGD 19,000 per month on average. Financial managers can also draw an additional income of up to SGD 20,000 according to Glassdoor.com.
Salaries in the United Arab Emirates (Dubai):
The average salary for finance managers in Dubai is around AED 48,000 per month.
The average annual additional cash compensation a finance manager can avail in Dubai is near to AED 28,000 and can range from AED 14,000 to 45,000 per month,  according to Glassdoor.com.
Demand for financial managers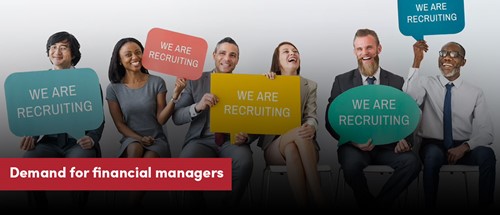 United Kingdom
According to the Office for National Statistics (ONS), the demand for skilled workers in the UK has been on the rise. ONS stated that one in eight businesses experienced worker shortages in July 2023, with 38% of those businesses reporting increased overtime work.
Because of this, there is a good chance for skilled workers from other nations to find work in the UK right now as financial management is one of the most sought-after vocations among many.
United States of America
In the United States, the Bureau of Labor Statistics (BLS) reported that the demand for financial managers would increase by 17% between 2021–2031, which is much faster than the average rate for all occupations.
In the USA, financial managers typically require a bachelor's degree and five years' or more experience in either business or financial occupations such as an accountant, securities sales agent, or financial analyst to name a few.
Responsibilities of a financial manager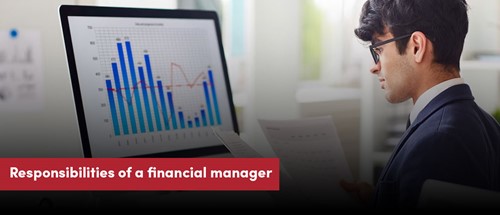 The role of a financial manager is multifaceted involving diverse responsibilities. Here we have listed some of the core financial manager duties:
Developing financial strategies

Monitoring financial performance

Analysing market trends and economic indicators

Advising on investment decisions

Ensuring regulatory compliance

Managing financial risks

Overseeing budgeting and financial reporting
How to become a financial manager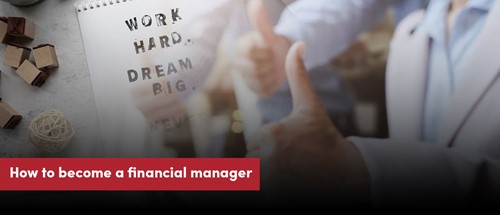 Embarking on a financial manager career path requires a strategic approach:
Education:

Obtain a relevant degree in finance, accounting, economics, or a related field.

Experience:

Gain experience in finance such as through internships or entry-level positions.

Certification:

Consider pursuing certifications like ACCA to enhance your credibility.

Skills development:

Hone critical skills such as analytical thinking, communication, and leadership.
Skills required to become a financial manager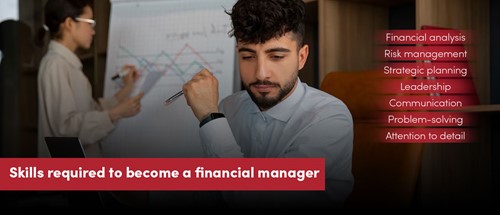 Successful financial managers possess a combination of technical and soft skills:
Financial analysis

Risk management

Strategic planning

Leadership

Communication

Problem-solving

Attention to detail
Scope of a financial management career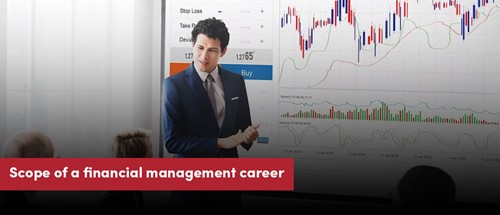 A career in financial management offers diverse opportunities across industries such as banking, investment firms, corporate finance, and consulting. With the right financial manager qualifications and skills, financial managers can climb the corporate ladder to executive positions.
Best courses for financial manager aspirants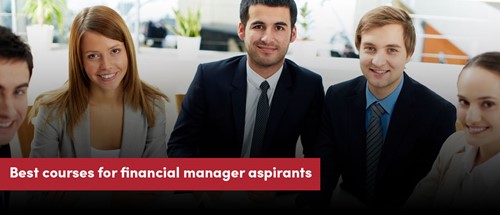 Several short courses can fast-track your journey to becoming a financial manager. You can consider some of the finance manager course options below:
Online master's course in finance and investments

Financial management fundamentals

ACCA course

Investment analysis

Corporate finance strategy

Financial planning and analysis

Risk management in finance
How long does it take to learn how to be a financial manager?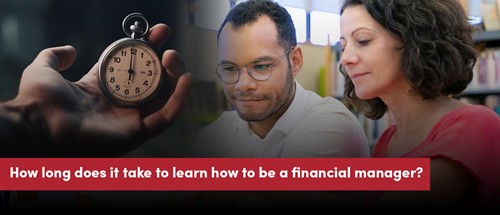 The time required to become a financial manager varies. Some may achieve their goal within a few years whilst others may take longer. Factors influencing the duration include education, work experience, and the pursuit of professional certifications.
On average, it takes about four to five years of academic work to become a qualified financial manager.

Financial management jobs also require you to have a minimum of two years' work experience to be considered fully qualified for the role.

Depending on your post-graduate studies and work experience, financial management can cost you about two to three years after your graduation degree.
However, don't be discouraged by this time frame as it is different for everyone. Some candidates may already be from a business background so they can omit the two-year experience criteria, allowing them to start working in financial management immediately after their finance-related PG degree/course.
Alternatively, some courses take only six to eight months and so the duration of the course, along with the reputation of such course certificates, can be an added boost.
ACCA is a particular course that is highly valued by employers in financial management. An ACCA certificate can cost you about one to two years to complete or a maximum of three years. It can also take just six to eight months to be completed with proper course support and training.
Key takeaways
Becoming a financial manager in the UK is a rewarding endeavour, offering financial success, career growth, and the opportunity to shape an organisation's financial landscape.
If you are looking for direction and training in the realm of finance, consider enrolling in courses with the London School of Business and Finance, UK (LSBF UK).
LSBF UK can be the door to success in your financial journey. The school is among one of the top business schools in the world and offers excellent support courses for the ACCA exams. LSBF UK has received many awards for academic excellence and quality, meaning you can access expert help with your ACCA exam preparation.
You can check out the various specialised courses on finance management such as their financial management postgraduate degrees, short finance courses, and many other postgraduate finance courses. LSBF UK also offers you a specialisation degree in financial management under its Global MBA programme.
Start your journey today and take the first step towards an exciting and prosperous financial management career.

---
Other news from Online Learning
Discover the game-changing impact of blockchain on accounting. Learn about its benefits, workings, and real-world use cases in this insightful…
Discover which certification is right for your career goals! Learn the differences between ACCA and CA courses to make an…
Explore job prospects in the UK for public health graduates. Learn about salaries, importance of public health roles, and how…