LSBF Singapore disrupts ACCA tuition with ground-breaking customised packages

Singapore, 25 April 2019 – London School of Business and Finance in Singapore (LSBF) recently launched a range of ACCA Customised Packages, set to revolutionise accountancy tuition.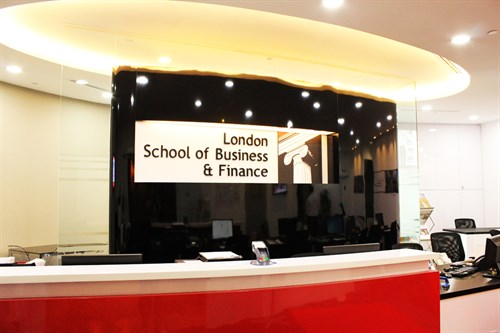 LSBF in Singapore has been offering tuition for the Association of Chartered Certified Accountants (ACCA) since 2011, and is now looking to bring a ground-breaking innovation to the sector. As the first educational institution in Singapore to introduce this flexible solution, the school aims to disrupt the industry and change the approach to ACCA studies for aspiring accountants.
Until now, students who wished to enrol for ACCA qualification with LSBF Singapore could only take up the standard classes and learning resources to prepare for their exams. Always priding itself on monitoring trends and understanding its students, LSBF Singapore has realised the importance of devising customised packages to suit their varying learning needs and financial abilities.
Mr Rathakrishnan Govind, Global CEO at LSBF, said: "Our newly launched ACCA Customised Packages will be of great benefit for the students, as they will be able to decide what suits them best and only pay for the features they need. By selecting the content and material relevant to them at a contained cost, they will be able to focus on the outcome of their studies."
Three packages are currently available – Premium, Standard and Basic – each designed to provide different levels of tuition, from learning resources to student support. "Premium" targets students who desire to invest in their learning and boasts a full suite of resources, including a Guaranteed Pass feature. "Standard" features LSBF Singapore's traditional full study support at value for money prices, while "Basic" offers limited resource support at very competitive fee, but still retaining the exclusive in-house materials by LSBF.
LSBF Singapore became ACCA Platinum Approved Learning Partner in 2014, in recognition of its global pass rate, quality of tuition provision and support for ACCA students. The school is also the first ACCA ALP in the country to get approval to apply the Skills Future Credit to study ACCA, which allows students to access government funds to subsidise their tuition fees.
About London School of Business and Finance (LSBF) in Singapore
As the recipient of the Excellence in Curriculum and Assessment award at the EducationInvestor Asia Awards 2018, LSBF in Singapore provides a focussed, industry-based education to over 10,000 undergraduate and graduate students from more than 20 countries.
Being a global institution, our focus is on providing a great student learning experience – in and out of the classroom. With the support of LSBF in the UK and the royal patron, His Royal Highness Prince Michael of Kent GCVO, we equip our students with the requisite knowledge and skills through 6 unique learning entities – School of Professional Education, School of Business, School of Hospitality, School of English, Chinese Business Department as well as Executive Development & Online Unit.
In 2016, LSBF in Singapore was ranked as the Best Private School in Accountancy and the Best Private School in Hospitality & Tourism in Singapore. With two campuses in the heart of Singapore's dynamic Central Business District, we are well-positioned to present our students to great quality education and skills necessary to succeed in a career.
---
View other sections in Press & Media