LSBF Online to offer free AAT Level 2 Foundation Certificate
London, 4 September 2017 – London School of Business and Finance (LSBF) Online are launching a new initiative to support accountancy professionals.
As part of the launch of LSBF AAT Online, we are offering free online tuition for the AAT Level 2 Foundation Certificate to help students work towards a recognised accountancy qualification. The qualification will be delivered entirely online by InterActive Pro.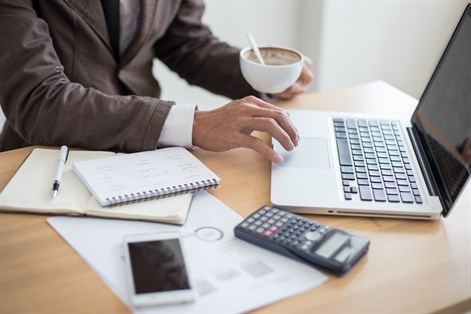 AAT is a good option for entry level accountants, who can then work their way up to senior level. All units of the course will begin with short introductory videos to explain the content of the programme. The videos will then be followed by assessment task simulations to help the learners prepare for the final examination.
Additional content and online support from tutors will also help students to gain a wider understanding of how to study effectively and how the qualification works as a whole.
LSBF Online is an AAT Approved Learning Partner, and has been offering online professional accounting courses and qualifications since 2008.
Rob Sowerby, Director of Professional Courses at LSBF, said: "At LSBF we're always keen to support those who are looking for new professional opportunities. A cost-free access to AAT qualification can help students to start a career in accountancy and professionals to gain a qualification that is highly valued in the workplace.
"Our product is a step change in quality from existing tuition providers and by offering level 2 for free we are confident in students staying with us for their further AAT studies."
Students can enrol for either programme before the end of 2017, and will be able to study at their own pace using the accessible and student friendly course provided by LSBF.
"Through LSBF Online, people who have limited time to study can access a number of professional courses and qualifications. By offering this programme for free we hope to encourage even more learners to take this opportunity," added Mr Sowerby.
About London School of Business and Finance (LSBF) Online
LSBF Online is the digital branch of London School of Business and Finance (LSBF), a global provider of professional, executive, vocational, and higher education. LSBF Online offers a range of accountancy qualifications (ACCA, CIMA, and AAT) as well as master's degrees and online short courses.
It offers three key features: personalisation, flexibility, and access. This means that students can tailor their studies to their interests and fit learning around their schedule, no matter where they are in the world.
Since its beginnings in 2008, LSBF Online has gone from strength to strength – most recently being recognised as an ACCA Gold Approved Learning Partner.
---
View other sections in Press & Media