LSBF becomes official ACCA provider for PwC CEE Academy
London, 23 January 2017 – London School of Business & Finance (LSBF) has become the official provider of ACCA tuition materials for PwC in Central and Eastern Europe (CEE). The partnership will see LSBF as the sole provider of training materials leading to the Association of Chartered Certified Accountant (ACCA) qualification to thousands of PwC staff across 29 countries.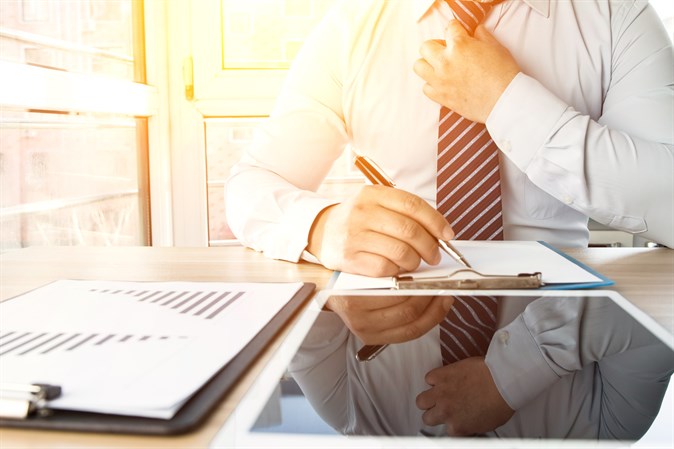 PwC is one of the largest professional services networks in the world, with more than 700 locations in 157 countries. The collaboration will allow PwC to expand the existing portfolio of training opportunities provided via the PwC's CEE Academy, the firm's training division in the region. The agreement forecasts a minimum of 5,000 sittings per year.
"PwC has an outstanding reputation in professional services, and we're proud to become an official ACCA provider for their prestigious academy", said Vitaly Klopot, interim Commercial Director at LSBF Professional School. "This is a great foundation for the development of our Professional Education division, and an encouraging step forward for the future of our publishing business."
"PwC's CEE Academies, Platinum ACCA approved learning partner and certified in many finance, HR and project management qualifications in major CEE markets, start a new relationship with LSBF. We believe the ACCA learning materials delivered by LSBF will support our students to demonstrate the highest level of knowledge, ethical and professional standards." said Olga Cileckova, PwC director, ACCA CEE Centre of excellence based in Czech Republic.
The materials will be delivered in hard-copy and electronic format to PwC sites across the region.  In order to increase their chances to pass the ACCA exams, learners will have access to LSBF's exclusive rich-media learning materials accessed through the award-winning online learning platform.
With a greater focus on exam success combined with professional development, LSBF's ACCA programme was designed to help students distinguish themselves from other accounting and finance professionals, providing all the practical skills that employers look for via a wide range of flexible study modes, including full time, part-time and online. The ACCA programme is part of LSBF'S robust portfolio of professional courses, which also includes training courses for the Chartered Institute of Management Accountants (CIMA) and the Association of Accounting Technician's (AAT) qualifications.
About London School of Business and Finance (LSBF)
London School of Business and Finance (LSBF) is a global provider of professional, executive, vocational and higher education. With campuses in the UK and internationally, LSBF offers industry-relevant programmes that are tailored to the career goals of today's students and professionals. Under the royal patronage of Prince Michael of Kent, LSBF has a powerful e-learning platform and over 130 programmes, covering industries from fashion to finance. LSBF is also a Queen's Awards for Enterprise winner, one of the highest business accolades in the United Kingdom.
About PwC
At PwC, our purpose is to build trust in society and solve important problems. We are a network of firms in 157 countries with more than 223,000 people who are committed to delivering quality in assurance, advisory and tax services. Find out more and tell us what matters to you by visiting us at www.pwc.com​.
PwC has been active in Central and Eastern Europe for the past 25 years. PwC Central and Eastern Europe (PwC CEE) is a network of firms, consisting of separate legal entities in accordance with applicable local laws and regulations. We work to help our clients in local markets become more successful and globally competitive. Today we have more than 8,800 people, including 260 partners, working in 55 offices across 29 countries in the region.
"PwC" refers to the network of member firms of PwC International Limited, each of which is a separate and independent legal entity. Please see www.pwc.com/structure​ for further details.
---
View other sections in Press & Media