LSBF opens extra miniMBA intake in London for Summer 2015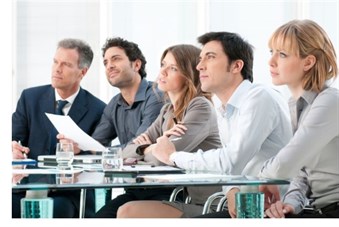 Following unprecedented demand, London School of Business and Finance (LSBF) has opened an additional intake for the miniMBA Executive Development Week programme. The Four Day course, delivered exclusively at LSBF's London campus, will now welcome two cohorts of delegates in June 2015.
Ms Dessy Ohanians, Managing Director of Corporate & Certificate Programmes at LSBF, said: "The response to the miniMBA programme has been extremely positive. Where initially we had planned one summer intake, strong demand from prospective participants has meant that we are now announcing a second June class."
LSBF had initially intended to hold one miniMBA intake in June, scheduled to run from 22 June to 25 June. A strong response for the programme meant that all available places were filled up quickly.
Due to continued demand, LSBF has now scheduled a second miniMBA intake for June, and it has been scheduled for 29 June to 2 July.
"The high levels demand to be a part of our programme is a great sign; it's testimony to the quality of our programme and the career development opportunities that LSBF consistently manages to deliver to its students," added Ms Ohanians. "The course is ideal for those looking to enhancing their management skills and acquiring essential theoretical knowledge without having to commit to a longer, full-time course." Aimed at managers with at least 5 years of managerial experience, the 4 day-long miniMBA programme focuses around gaining the confidence, competence and skills to succeed in managerial positions.
The programme incorporates lectures, presentations, practical team workshops, role playing and case studies.
Delegates will also have a unique opportunity to network with global business leaders and update their existing insights and techniques; it provides participants with the opportunity to meet and develop business networks with fellow professionals in the central setting of London.
The miniMBA prepares you for corporate leadership
The LSBF Executive Development Week programme aims to help participants gain valuable transferable skills that focus on strategic delegation, deadline organisation, problem solving, change management and team development.
The programme is designed to help professionals learn the best practices of management and hone their ability to apply theory to daily practice within managerial roles.
Upon successful completion, participants will be awarded with a Certificate of Completion in the Executive Development Week: miniMBA.
---
View other sections in Press & Media