LSBF Nominated for Education Business of the Year 2015 Award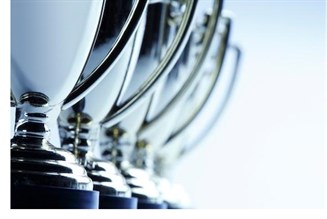 London School of Business and Finance (LSBF) is proud to announce that it has been nominated for the Education Investor Awards 2015.
Having experienced substantial achievements in the past 12 months, LSBF was nominated in the Education Business of the Year category. The awards are held annually by Education Investor Magazine and have become a key event for recognising innovation in the education sector.
As well as the inauguration of a new flagship campus in Central London overlooking some of the most famous landmarks in the city, the last 12 months have seen LSBF expanding course portfolios, strengthening academic and careers services as well as making new innovative partnerships and driving initiatives internationally.
Some of the major developments include a partnership with Africa House London, a social not-for-profit initiative to boost bilateral trade and investment between the UK and the fast growing economies of Africa. As well as having two of its ACCA faculty winning major industry awards, the last 12 months saw LSBF strengthening its partnerships with UK Trade & Investment (UKTI) and Bloomberg to expand students' career opportunities.
The school also built on its Great Minds Series, a collection of video interviews which include in-depth conversations with former prime ministers and business personalities such as Sir Richard Branson. The series went from a small number of videos to a large portfolio of interviews with business leaders representing organisations such as PwC, McDonald's, Google UK, BBC Worldwide and Guardian Media Group. The project has evolved and a number of Great Minds Live events have been held at the LSBF campus, enabling students to take an active role in the interviews.
Professor Maurits van Rooijen, Rector and Chief Executive at LSBF, said: "Being nominated for the Education Investor Awards gives us the confidence we need to continue working hard to further improve both our corporate and academic operations worldwide. The nominations reflect the global growth and development that our school has worked towards over the last ten years."
Academic development has not been limited to LSBF's UK operations. LSBF in Singapore has expanded internationally with new academic partnerships with education institutions from Australia, New Zealand, Malaysia, China and other fast growing economies. The school recently launched its first MBA in Singapore through an exclusive partnership with the US-based Concordia University Chicago from October 2015.
"At LSBF, we believe that whilst serving the interests of your students, you can develop a successful business and provide them with a professional education that greatly enhances their career opportunities in the rapidly globalising job markets", added Prof van Rooijen.
The Education Investor Awards 2015 ceremony takes place on 11 November in Central London.
---
View other sections in Press & Media