LSBF Young Professional Event to add value to student learning and professional development
A first-of-its-kind guest speaker talk series "LSBF Young Professional Events" was launched on 25 October 2012 with the aim to deliver professional events which will develop and groom the next generation of young business thinkers.
Organised by LSBF in Singapore, this event is targeted at ACCA students, alumni and finance professionals. It brings together some of the most influential leaders in the corporate world in a collaborative and networking environment. Students and attendees will gain insights and learn practical knowledge from top industry leaders as they share their rich experience and expertise in these sessions.
At the first kick-off session on 25 October 2012, LSBF invited Mr Kent Chaplin, Head of Asia Pacific & Managing Director of Lloyd's Asia, who gave key insights into Lloyd's Asia insurance business model and shared on the topic "Performance Management & Standards in Insurance". Mr Chaplin delved into subject matters like risk management and performance management which were ACCA-relevant topics and gave a practical perspective by sharing case studies and best practices from Lloyd's Asia.
The next session was held on 7 November 2012, featuring Mr Paul Prendergast, Partner, Products Management Consulting at Accenture Singapore. He shared with students and finance professionals on "Careers in Finance – The Changing Role of Finance in Emerging Markets".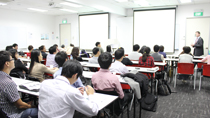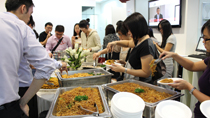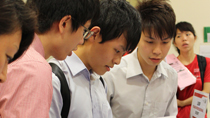 "I found these sessions interesting and relevant to my ACCA subjects. The talk gave a very practical and refreshing perspective of what we've learnt from the textbooks. Having such talks really makes LSBF stand out from other ACCA tuition providers because it gives students like myself the golden opportunity to meet and network with top business leaders from various sectors," said ACCA student Cheong Yee Leong, a Management Accountant at Micron Semiconductor Asia.
LSBF looks forward to organising more of such sessions to prepare ACCA students and finance professionals for leadership, excellence and success in business.
---
View other sections in Press & Media