LSBF expands its online postgraduate portfolio with 25 new courses
In another step to increase access to global education, London School of Business and Finance has expanded its online portfolio with 25 new Postgraduate Certificate courses focused on various areas of interest on business and management. These online courses reflect the latest market trends and allow both students and professionals to begin and complete the courses at their own convenience and pace.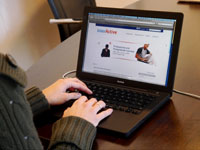 Students will have unlimited access to high-definition videos, practice case studies, exams and assessments and they'll have the opportunity to achieve full completion within three months. These resources provide all the information and tools required to gain a complete understanding of any of the 29 subjects offered.
With LSBF's Postgraduate Certificate courses, students can choose to focus on specific areas that best match their career interests. From Corporate Finance Strategy and Global Marketing to Organisational Behaviour and Human Resource Management; all courses develop knowledge and skills to give students the professional edge.
InterActive's Managing Director Vitaly Klopot said: "We are proud to introduce the 25 new courses to our portfolio. With our award winning platform and with LSBF's renowned tutors and expertise we are able to expand the scope of resources available to anyone interested in improving their business knowledge. The courses are constantly updated with the newest and most relevant information in key industries. Even as experienced professionals, we believe that these courses will put students at the very forefront of their discipline."
---
View other sections in Press & Media