Students to benefit as LSBF Manchester is awarded ACCA Gold Status
London School of Business and Finance's Manchester campus has been awarded Gold Approved Learning Partner status by the Association of Certified Chartered Accountants (ACCA) for its 2012 tuition. Aligning it with LSBF's London Campus and FBT Birmingham which already have ACCA Gold status, this status is granted only to high-quality tuition providers that ACCA is confident to recommend to students after assessing each school against challenging quality assurance measures and performance indicators.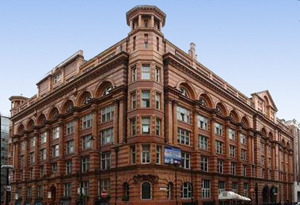 LSBF Manchester Campus is one of the five campuses that LSBF has in the UK.
These campuses have been awarded the Gold status which reflects LSBF's continuous commitment to its students. "We are very proud to be recognised by the ACCA for the quality of tuition given to our students. We are determined to offer the best standard of tuition possible to our students", said Rob Sowerby, Tutor and Director of Professional Training.
LSBF strives to assure students will get the best tuition for their ACCA courses, and works with some of the leading ACCA tutors in the country. LSBF ACCA faculty has been rated highly not only by ACCA standards but also by students, who evaluated them as excellent in the latest satisfaction survey with many tutors achieving ratings between 85% and 90%
Extra support
LSBF is constantly developing new ways to support students outside the classroom to provide them with the best ACCA preparation and experience. One of the free tools created for LSBF student is the Facebook app-LSBF Prep Centre for ACCA , which integrates an application providing free video lectures, notes, podcast exam tips, discussions and past paper analysis to all Facebook fans.
The LSBF Prep Centre for ACCA Facebook page has recently reached 90,000 fans, which includes a large international community as well as LSBF students. Since 2010, LSBF has been engaging directly with its fans through this page and offering a large support network where students can share experiences and keep themselves up to date with industry news and ACCA developments.
Learn here more about ACCA programmes
---
View other sections in Press & Media