LSBF School of English integrates learning and the Olympics with its "Summer Games Package"
As the Olympic Games approach, LSBF School of English is expanding its extensive options of English language courses with the Summer Games Package. This new programme is a once in a lifetime opportunity for students around the world to experience the atmosphere of the Olympics while learning English in central London, and even practice their English skills with ex-Olympic athlete guest speakers.
The introduction of this new English programme is part of the school's effort to combine expert teaching techniques with unparalleled flexibility, to provide students with the perfect environment to learn and develop their language skills.
The Summer Games Package is available throughout July and August 2012 and will offer the option of a two-week or four-week immersion course that will cover reading, writing, listening and speaking at various levels. Students will attend classes in the afternoon, giving them the rest of the day to visit the endless options of cultural attractions offered by London and enjoy the Olympic atmosphere in the city.
The package also includes a minimum of three morning trips to major Olympic sites, historic local venues and some of the best central London attractions such as the London Eye. Following the Olympic theme, ex-Olympic athletes will join the students in Q&A sessions where they will be able to practice their pronunciation and English speaking skills.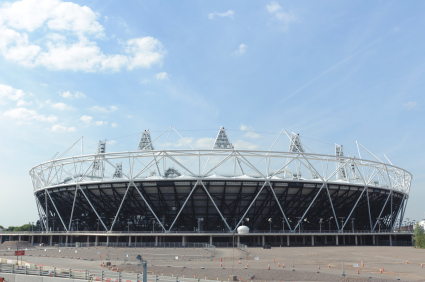 The Olympic Stadium is one of the major Olympic Sites to be visited during the morning trips.
Fay Drewry, Managing Director of LSBF School of English explains: "The Summer Games Package is a great opportunity for students to learn English during their holidays. Our aim is to mix classroom lessons, Olympic trips and tourist activities to enhance their learning opportunities. The integration of social activities in the learning process is a great way for students to practise their English in real life situations and enjoy the excitement of London and the Olympic Games as well."
---
View other sections in Press & Media