Data Science for Executives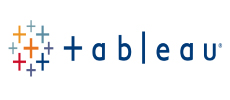 After evidencing an impressive 650% increase in data science roles between 2012 and 2017, businesses have been assessing the opportunities and challenges surrounding big data. That's why LSBF's Data Science for Executives course targets professionals looking to become leaders in the field. Whether you want to develop your own data science department within your business or become more aware of the social implications of big data, this course is ideal for you.
You will begin your time at LSBF by learning about the techniques and tools used to extract value from big data. In order to do this, you will be taught how to identify trends and patterns in data. Big data is evolving to be the most important commercial asset, so for any business, it is imperative to know how to use it and the implications of storing it.
The course will also teach you how to lead a team of data scientists and develop business strategies around data. In addition, Tableau Software provides delegates with a one-year, non-commercial license to use their software, so that delegates learn using a hands-on approach. Tableau Software is a software company based in Seattle, Washington, whose products perform data analytics and produce meaningful information using graphical and tabular methods. You will be able to use the practical skills you learn from using this software to add value and relevance to your organisation.
Key Facts
Certified by: CPD-Continuing Professional Development

Duration

: 4 consecutive days
M

ode of Study

:To be confirmed
Intake Dates: October & November 2021
Tuition Fees: 

Live online £1,450 
On-campus £1,790
(Flexible payment plans and group discounts available)
Course Focus
Introduction to data science using real-life cases

Enhance your understanding of data science using real-life case studies

Building a data-driven business strategy

Formulating, estimating and managing agile data science projects

Data science technical skills, such as data engineering, machine learning and visualisation

Social impact, bias and privacy considerations of data science
Key Benefits:
Understand the unique nature of leadership in data science

Understand the tools and processes that uncover value from data

Know how to integrate a data team into the business and how to formulate, estimate and manage data projects in an agile manner

Know how to build business strategies informed by data

Identify the current trends in big data, data analytics and data science

Assess the social implications of collecting, storing and processing data at scale
Who Is the Course For?
This data science course is suitable for business managers and executives who wish to gain an understanding of data driven business decisionmaking. It is also a good match for those who wish to explore the wider subject of data science in order to pursue a career in big data, machine learning and allied fields.
Education - Undergraduate degree or equivalent Higher Education qualification, or relevant work experience
English language - Common European Framework (CEF) Level B2* or equivalent (all teaching and learning materials are provided in English only)
* Please note those with a B1 level of English and relevant proof of further study will be considered.
*This course is planned to run in June 2021. However, it is subject to student demand. For more information, speak to one of our advisors on: +44 (0) 20 3435 4644.
Meet Our Delegates

"I decided to study the course because of the benefits it would have on my career, after going through the contents and the modules of the programme, it covered areas that are of interest to me.''

"This course gave me a lot of basic excels, tips and tricks which I think are super useful for other purposes and a lot of real world knowledge"
"After this course, I have the tools to better explain myself and to give the best arguments, I can contribute better with marketing plans or communication plans''
Fill out the form below and we will be in touch shortly: