ACCA Courses
Study ACCA at the London School of Business & Finance
We don't stop at providing ACCA exam success. Our approach focuses on offering everything you need to succeed in both your ACCA tuition and your career as a qualified professional.
Choose from our range of flexible study options, and fit your ACCA study around your life:
Currently taking a foundation course? Now, we're offering all Foundation level students a free revision class. So whether you're an LSBF student or with another provider, step-up and claim your free class now!
Gaining accreditation from the Association of Chartered Certified Accountants (ACCA) opens the door to a successful accountancy career across many different industries. This globally recognised ACCA qualification will greatly increase your earning potential, and ability to gain senior roles across the world.
ACCA accreditation is held in especially high regard throughout the fields of banking, management and consultancy. It also awards you the status of Registered Auditor, adding further scope to your potential career.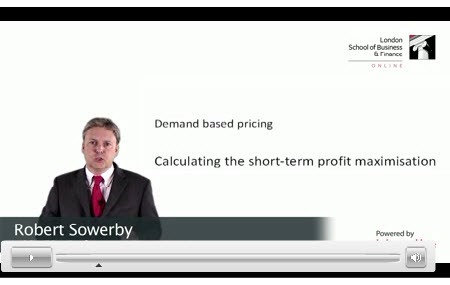 You get everything you need to achieve exam and career success with LSBF. This includes our:
Pass 1st Time Guarantee™**: we are so confident in the quality of our courses and tuition, that we provide free lessons and resources if you need to re-sit.
Highly Experienced Tutors: learn from a team of ACCA tutors with over 150 years of combined experience, and a proven track-record to match.
Free Practical Skills Certificates: get extra accredited qualifications, covering key business areas such as financial modelling and SAGE Line 50.
Full Syllabus in HD Recorded Lectures: access the entire ACCA course online in HD recorded video lectures – play, pause and rewind at the push of a button.
Want to speak to a Programme Advisor?
Our Programme Advisors provide one-to-one advice on all weekdays from 9am until 6pm, or at our Open Days. Just drop in and see us at our Holborn campus. Alternatively, call us on 02078232303 or leave your details in the form on the right.
Minimum entry requirements
Two A Levels and three GCSEs or equivalent in five separate subjects, including English and Mathematics
Foundations in Accountancy route (FIA)
Must be 18 or over
Students who successfully complete the Diploma in Accounting and Business via Foundations in Accountancy can transfer to the ACCA Qualification and commence their studies from F4 onwards
Gain exemptions from ACCA papers F1-F3
Graduate entry route
Relevant degree holders from ACCA-accredited institutions may be exempt* from up to nine exams within the Knowledge & Skills levels and register directly at the Professional level
Holders of recognised business and/or accounting degrees may also qualify for exemptions*
*We advise you to check your starting point with ACCA before you enrol on the course.
Important Information, Terms & Conditions
**LSBF Pass 1st Time Guarantee™ ensures that if you do not successfully pass your paper on the first sitting, you will be able to attend a free re-sit course. The nature of the free resit depends on the preferred study mode.
† UK Campuses only
§To complete the MBA/MA course students must pass 14 ACCA papers (i.e.: F1–P5). Students may be admitted onto the MBA/MA course prior to passing their final three ACCA Papers. SUBSEQUENT TO COMMENCING THE MBA/MA COURSE, SHOULD A STUDENT DISCOVER THAT SHE HAS FAILED ANY ACCA PAPERS, SHE WILL NOT BE ENTITLED TO A REFUND OF ANY AMOUNT PAID. FOR THE AVOIDANCE OF DOUBT, FAILURE OF ANY ACCA PAPERS WILL NOT ENTITLE THE STUDENT TO A REFUND OF ANY AMOUNT. The awarding body for the MBA/MA course will be one of LSBF's partner universities; however, awarding bodies are subject to change from time to time. The School's obligations shall be discharged by providing tuition leading to a recognised MBA/MA award by a recognised awarding body. The School reserves the right to change the awarding body, and will notify the student as soon as reasonably practicable. In light of this, the student agrees that they shall have no claim based on changes to the awarding bodies. The School reserves the right to offer the MBA/MA portion of the dual programme either online or on campus (depending on availability). For the avoidance of doubt, the decision concerning such availability (whether online or on campus) shall be at the sole discretion of the School. The Oracle Capital Group sponsorship programme for the masters' course fees covers the tuition fees only and does not include incidentals such as textbooks and exam entry/assessment fees (£158 per module), dissertation mentoring fees (£250), dissertation submission fees (£250) and final academic board presentation fees (£150), and fees for exemptions and deferrals. Students are responsible for payment of such fees which are mandatory for enrolment and progression on the masters' course.
Please see full Terms and Conditions for more information.