After Liverpool's dramatic end to the season, we look at some of their more colourful managers.

The title race for this year's Barclays Premier League title went right down to the wire this weekend (May 11th). Liverpool fans might be disappointed to have just missed out on the victory, but it's fair to say this season has been quite a ride for the Merseyside team.
As the club looks forward to next season and plots its path to victory, we look at some of Liverpool's best-known managers and ask what they can teach us about leadership. How did they help to forge one of the dominant forces in English football?
Brendan Rodgers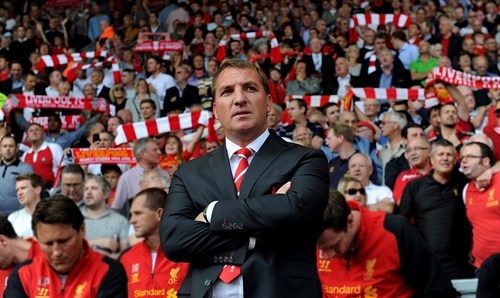 Rodgers has worked hard to develop up-and-coming talent since he arrived at the club. He was a youth coach at Chelsea under Jose Mourinho and really knows how to get the best out of younger players, building up their skills for the future. He's also criticised coaches who he feels are "stifling" young talent because they don't always want to take risks and give younger players space to grow.
This is a classic example of "coaching leadership", used by more experienced individuals to help teammates improve their skills. Provided that these less experienced team members are willing to learn new ways of doing things and get rid of bad habits, coaching leaders can help them to build on their strengths and become more successful overall – it's about the future as much as the present.
Bill Shankly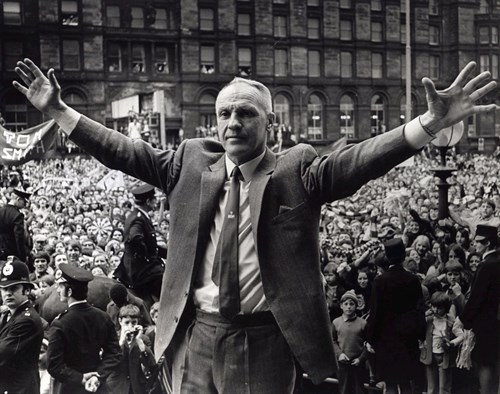 This pose by Bill Shankly has become iconic and is replicated in his own statue outside the Anfield Stadium
A name revered among Liverpool fans, Shankly is probably the most famous of all Liverpool's managers. It's no surprise, given that he took a struggling team to the top flight of European football. By virtue of his driving ambition and ability to bring people together as a team, he achieved one UEFA Cup victory, two FA Cups and a promotion to the former First Division, which Liverpool won three times.
Shankly favoured getting all of his players to meet, dress and travel to training together, then occasionally eat together afterwards so he could foster a team spirit and check they were warming down properly. That's a classic example of affiliative leadership – a person-centred style that develops a sense of community and is great when a team needs to get back on its feet after a trauma, like Liverpool's previous disastrous run.
Still, affiliative leadership doesn't always work on its own, or it can lead to a lack of direction. Shankly's ambition made sure that never happened, as he employed elements of authoritative leadership to set goals and reach for the top.
Kenny Dalglish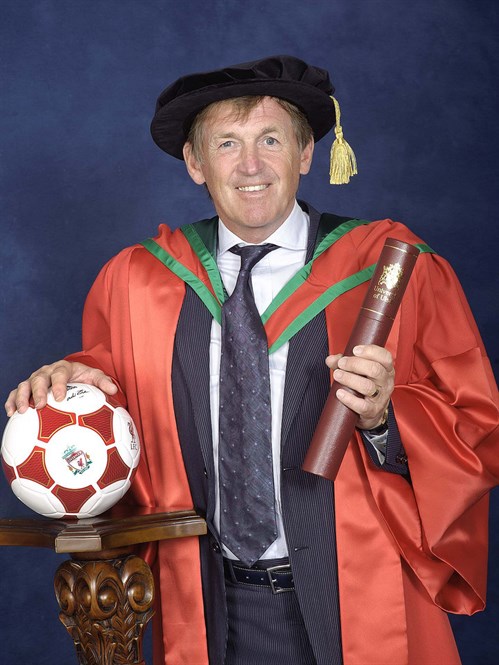 Kenny Dalglish receiving a DSc for services to charitable activity; University of Ulster
As one of Liverpool's top players Dalglish was already a well-established name in 1985, when he made history by becoming the club's first ever player-manager – and at the tender age of 34. After a tough start to his first season he took the club to its first ever league and FA Cup double. He even scored the winning goal against Chelsea to take the championship. Although he began taking to the pitch less and less as he focused on his managerial work, the impact of his early run never faded.
A perfect example of the pace-setting leader, Dalglish took the skills of a strong team and led by example, achieving excellent results in a short space of time. Setting the tone for the team's achievements, he managed to both be a man of the people and a seriously impressive leader.
Did you know you can combine your passion for football with education? LFC E.L.I.T.E.S is a global education and training partnership between Liverpool Football Club and LSBF. Combined in their excellence, achievements and innovation, LFC E.L.I.T.E.S delivers a range of dynamic programmes across the globe.
---
Other Opinions and Features
Accounting has always been a field that's associated with piles of paperwork, spreadsheet and staggering numbers. Using computers to carry…
The CFO role is often thought of as being largely preoccupied with numbers and data, but in the last few…
Wondering what accountancy is really like as a career? Many people think that being an accountant is just number crunching…