Spain and Greece get higher credit ratings

Spain and Greece were among the eurozone countries that suffered the most during the recession. Both have had their credit ratings raised last week.
The past few years have seen many European economies take serious hits as a result of the economic downturn. But for Spain and Greece, news emerged on 23 May that may give their slow recoveries a much-needed boost – both have had their credit ratings upgraded.
Fitch Ratings announced that it has raised Greece's long-term foreign and local currency Issuer Default Ratings (IDR) from B- to B, along with the issue ratings on the country's senior unsecured foreign and local currency bonds.
It said that the country achieved a surplus in its current account last year, which was one of the key goals set out in the bailout programme laid down by the EU and International Monetary Fund (IMF).
What's more, the agency added that Greece's economy is bottoming out, while capital conditions have got better – and because it has managed to regain some limited market access, it has more flexibility when it comes to financing.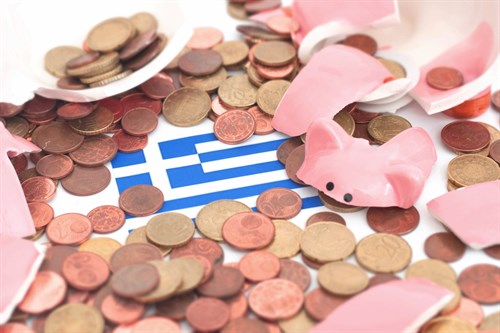 Meanwhile, Spain has benefited from an upgrade at the hands of Standard and Poor's, which boosted the nation's rating up a level to BBB. At the same time, it increased its growth forecasts for the nation's economy and said the country is becoming more competitive.
Following on from successive upgrades from Moody's and Fitch in February and April respectively, it represents more good news for a country which has finally exited the EU bailout programme it began in 2012.
None of this is intended to imply that there is no more work to do, since both ratings agencies have set out areas where there is potential risk. Standard and Poor's says that Spain's growing government debt could cause problems in the future, while Fitch said that political uncertainty in Greece and price deflation could become concerns. Unemployment is still high in both countries.
But it seems that two of the eurozone's hardest-hit economies are clearly on the mend – indeed, Spain has now seen three successive quarters of growth. After a difficult few years, consumers and businesses across the two countries may well begin to see improvements in the near future.
---
Other News
After months of uncertainty and political wrangling, a Brexit deal was finally announced on Christmas Eve 2020. The deal includes…
The first step to building or expanding a business is creating a concrete business development plan. Entrepreneurs will find plenty…
Every business operates with the goal of growth, but only a few manage to beat the competition at every curve.…