Pass 1st Time Guarantee™*
At LSBF, our aim is to help you pass ACCA exams first time and achieve your ACCA qualification as quickly as possible.
All of our tutors are completely exam-focused, helping students to gain the best possible results, first time round. Each tutor has many years of experience in teaching ACCA papers and many have written past exam papers. Combined with our unique blended teaching methodology, our tutors will make the decisive difference when it comes to passing first time.
Pass 1st Time Guarantee™*
The Pass 1st Time Guarantee™ gives you the peace-of-mind and confidence that you will pass first time. However, in the unlikely event of failure in the paper, with our guarantee you will be able to attend a free re-sit course (for FULL-TIME students), or a free revision class (for PART-TIME students) at the next available sitting at no extra cost. Please note that the revision course will cover the failed paper and cannot be used for any other papers – see Terms & Conditions for full details.
Learn more about our current offers for ACCA Full-time, ACCA Part-time and Online ACCA students. Read our ACCA exam tips.
Want to speak to a Programme Advisor?
We provide one-to-one advice on weekdays from 9am until 6pm and during our open days. We will be happy to see you at these times at our Holborn campus. Alternatively, call us on 0207 823 2303 during these hours.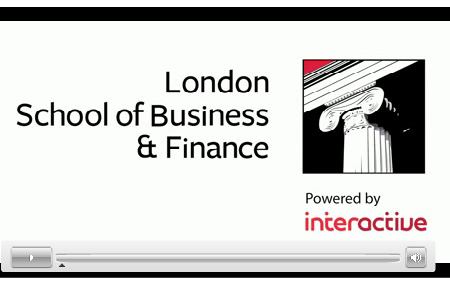 Standard entry: minimum requirements are 2 A Levels and 3 GCSEs (or equivalent) in five separate subjects (including English and Mathematics).
Access to ACCA via FIA or AAT qualification: no other academic qualifications required. Gain exemptions from ACCA papers F1 – F3.
Graduate-entry route: degree holders from ACCA-accredited institutions may be exempt from up to 9 exams. Other relevant degrees may also qualify you for exemptions.
English language proficiency: IELTS 5.5 overall and each component or equivalent.
Important Information, Terms & Conditions
† UK Campuses only
§To complete the MBA/MA course students must pass 14 ACCA papers (i.e.: F1–P5). Students may be admitted onto the MBA/MA course prior to passing their final three ACCA Papers. SUBSEQUENT TO COMMENCING THE MBA/MA COURSE, SHOULD A STUDENT DISCOVER THAT SHE HAS FAILED ANY ACCA PAPERS, SHE WILL NOT BE ENTITLED TO A REFUND OF ANY AMOUNT PAID. FOR THE AVOIDANCE OF DOUBT, FAILURE OF ANY ACCA PAPERS WILL NOT ENTITLE THE STUDENT TO A REFUND OF ANY AMOUNT. The awarding body for the MBA/MA course will be one of LSBF's partner universities; however, awarding bodies are subject to change from time to time. The School's obligations shall be discharged by providing tuition leading to a recognised MBA/MA award by a recognised awarding body. The School reserves the right to change the awarding body, and will notify the student as soon as reasonably practicable. In light of this, the student agrees that they shall have no claim based on changes to the awarding bodies. The School reserves the right to offer the MBA/MA portion of the dual programme either online or on campus (depending on availability). For the avoidance of doubt, the decision concerning such availability (whether online or on campus) shall be at the sole discretion of the School. The Oracle Capital Group sponsorship programme for the masters' course fees covers the tuition fees only and does not include incidentals such as textbooks and exam entry/assessment fees (£158 per module), dissertation mentoring fees (£250), dissertation submission fees (£250) and final academic board presentation fees (£150), and fees for exemptions and deferrals. Students are responsible for payment of such fees which are mandatory for enrolment and progression on the masters' course.
*LSBF Pass 1st Time Guarantee™ ensures that if you do not successfully pass your paper on the first sitting, you will be able to attend a free re-sit course (full-time students), or free revision class (part-time students) at the next available sitting at no extra cost. The revision paper will cover the failed paper only. Please see full Terms and Conditions for more information.