Pass 1st Time Guarantee™*
At LSBF, our aim is to help you pass ACCA exams first time and achieve your ACCA qualification as quickly as possible.
All of our tutors are completely exam-focused, helping students to gain the best possible results, first time round. Each tutor has many years of experience in teaching ACCA papers and many have written past exam papers. Combined with our unique blended teaching methodology, our tutors will make the decisive difference when it comes to passing first time.
Pass 1st Time Guarantee™*
The Pass 1st Time Guarantee™ gives you the peace-of-mind and confidence that you will pass first time. However, in the unlikely event of failure in the paper, with our guarantee you will be able to attend a free re-sit course (for FULL-TIME students), or a free revision class (for PART-TIME students) at the next available sitting at no extra cost. Please note that the revision course will cover the failed paper and cannot be used for any other papers – see Terms & Conditions for full details.
Learn more about our current offers for ACCA Full-time, ACCA Part-time and Online ACCA students. Read our ACCA exam tips.
Want to speak to a Programme Advisor?
We provide one-to-one advice on weekdays from 9am until 6pm and during our open days. We will be happy to see you at these times at our Holborn campus. Alternatively, call us on 0207 823 2303 during these hours.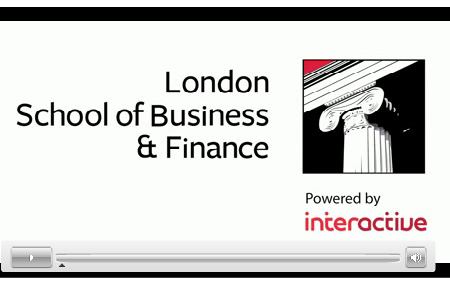 Minimum entry requirements
Two A Levels and three GCSEs or equivalent in five separate subjects, including English and Mathematics
Foundations in Accountancy route (FIA)
Must be 18 or over
Students who successfully complete the Diploma in Accounting and Business via Foundations in Accountancy can transfer to the ACCA Qualification and commence their studies from F4 onwards
Gain exemptions from ACCA papers F1-F3
Graduate entry route
Relevant degree holders from ACCA-accredited institutions may be exempt* from up to nine exams within the Knowledge & Skills levels and register directly at the Professional level
Holders of recognised business and/or accounting degrees may also qualify for exemptions*
*We advise you to check your starting point with ACCA before you enrol on the course.
Important Information, Terms & Conditions
† UK and Singapore Campuses only
*LSBF Pass 1st Time Guarantee™ ensures that if you do not successfully pass your paper on the first sitting, you will be able to attend a free re-sit course (full-time students), or free revision class (part-time students) at the next available sitting at no extra cost. The revision paper will cover the failed paper only. Please see full Terms and Conditions for more information.