MA in Finance and Investment Online
The Online MA in Finance and Investment is all about you and your career plans. Fully-flexible in both content and delivery, you will study for a globally recognised degree whenever and wherever you want.
The full syllabus of the MA in Finance and Investment is available to study online with the ground-breaking learning platform InterActive; meaning you don't even have to leave your home or office to obtain your UK postgraduate degree. You can access the HD recorded video lectures at a time that suits you, and study the course at your own pace – without it ever impeding on your personal or professional commitments.
With our Online MA in Finance and Investment programme, you can also choose from 6 specialised pathways, and tailor your degree to focus on the subjects that matter most to your desired career path.
Qualification:
MA in Finance and Investment
Duration:
Full-time 15 months (12 months on campus, 3 months online dissertation)
Online 15-36 months (100% online with optional blended study on campus)
Start dates:
February, June, September
Campus available:
London, Manchester, Birmingham, Online
Fees:
Click for fees
UK undergraduate degree or equivalent – any subject area
English Levels 5.5 IELTS (5.5.in all bands) – or equivalent
No work experience required, but is considered an asset
Students who fail to meet academic requirements can be assessed on their relevant work experience (5 years management experience minimum for mature study route)
Learn more about:
The MA in Finance and Investment programme has been designed by London School of Business & Finance (LSBF) and is validated by the International Telematic University UNINETTUNO.
Benefits of studying online
LSBF and InterActive's approach to learning is unique not only in its flexibility, but also its delivery – placing a greater emphasis on applied and interactive learning, rather than passive learning; thereby ensuring that every single type of learner will study more efficiently, effectively and enjoyably.
Enrol on the Online MA in Finance and Investment today:
Join a growing online community of numerous global corporate partners – and over 5000 students from over 150 countries
Hundreds of case studies contained in HD quality video sessions to test your knowledge
Participate in live chat sessions with your tutors, mentors and classmates
Text books, lecture notes and revision kits all available to download
Self-assessed mock assignments and regular progress tests
The Online MA in Finance and Investment puts you in control of your study plan, allowing you to fit your programme around your existing work and lifestyle commitments. You can access InterActive 24 hours a day, 7 days a week so you never have to worry about missing a lecture.
Students come from over 150 countries and are from numerous industries and varying levels of professional experience in the finance world – from graduates to senior executives. You will be able to network with like-minded individuals studying the same modules as you, allowing you to interact with peers and lecturers in real time.
Online MA in Finance and Investment students (as of October 2011):
Average age: 33.08 years old
70% male, 30% female
The Online MA in Finance programme offers a strategic perspective on finance and investment management. Developed in conjunction with our corporate partners, this postgraduate degree closely reflects the real-world economic environment and focuses on the applied skills that modern employers are looking for.
The Online MA in Finance programme is made up of two parts:
3 core modules and 3 elective modules
Integrative Research and Consultancy Project
After your successful application and payment process, you will gain an access to the InterActive platform and its substantial learning tools. Your studies will progress according to the timetable of your intake and the syllabus of the courses included in your programme. You will begin your studies of either one or two modules simultaneously, at a defined date during the intake period.
Part 1
For the study of the core and elective modules you can choose an accelerated mode of study (completion of the whole programme between 12 – 15 months) or the standard mode (completion between 1 and 5 years). The accelerated mode will involve 8 weeks of study of each module with the formative assessment in the last week of 8. Alternatively, the standard mode of study will be accomplished over 12 weeks for each module with the formative assessment in the last week.
Part 2
After finishing the core and elective modules, you will move on to the Integrative Research and Consultancy Project. This will take 20 weeks with a number of Formative Assessments throughout. The research proposal will be concluded the 5th week and will count as 20% of the final mark. The dissertation (80% of final mark) will be completed the end of the 20 weeks in conjunction with a senior member of the academic staff, who will act as your supervisor and provide guidance throughout the project.
To read more about the course content and specialisations available, please visit the MA in Finance and Investment Programme Structure page.
Each module will be delivered to you via:
Case studies contained in HD quality video lectures with lecture notes
Comprehensive text book for your self-study
Quick tests for testing your knowledge on key concepts and theories
Revision kit for your quick back reference at the end of the module or the programme
Self-assessed mock assignment to improve your skills in report writing and answering questions, and to give you tips on how to approach specific types of assessment questions
Live chat session for revision, assignment preparation and direct interaction with the tutor
Online libraries containing useful resources for your assignments and dissertation research
The MA in Finance and Investment course structure is specifically crafted to boost your employability. We constantly review and update its content to ensure you graduate with the qualities top business really need.
LSBF online students benefit from the same career advice and guidance, links to global corporate partners and networking opportunities as the on-campus students – added to the flexibility and benefits of online studies.
Learn more about:
MA in Finance and Investment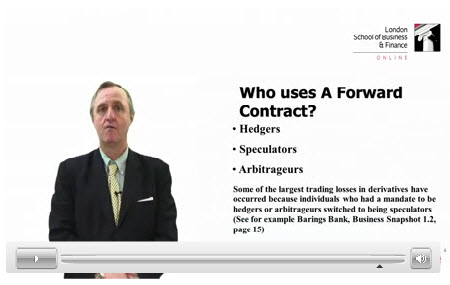 Please click here for more information about the online MA in Finance and Investment programme structure.