Career Direction – MA in Finance and Investment
The MA in Finance and Investment course structure is specifically crafted to boost your employability. We constantly review and update its content to ensure you graduate with the qualities top business really need.
Our focus on practical skills as well as relevant theory fully prepares you for professional success. As graduate, you will be able to work internationally in a number of professions. These include:
Retail Banking
Investment Banking
Private Banking
Mergers and Acquisitions
Actuarial
Dedicated Careers Services
You will benefit from an all-round and carefully designed Careers Training Programmes, as well as world-class tutors and materials. These elements work together to support your personal and professional development (PPD), during and after your studies.
We set a standard of excellence and specific skills outcomes for each module. We also spend extra time fine-tuning any areas we feel will help you stand out even more. Such efforts are directed at leadership training and workshops in interview techniques and social media, among others.
Regular networking events, through our worldwide network of corporate partners, give you exclusive access to FTSE and Fortune 500 leaders, HR representatives and professionals.
If you need guidance or information, our Careers and Corporate Division is available with help on issues such as CV review, job applications, interview skills, and top tips on the financial services sector – even after you graduate.
Class Profile – Employment Background and Career Aspirations
The age range of previous students is 22-43. while the average years of work experience amounts to 2.5 years (although, please note, that no work experience is required to enter this programme).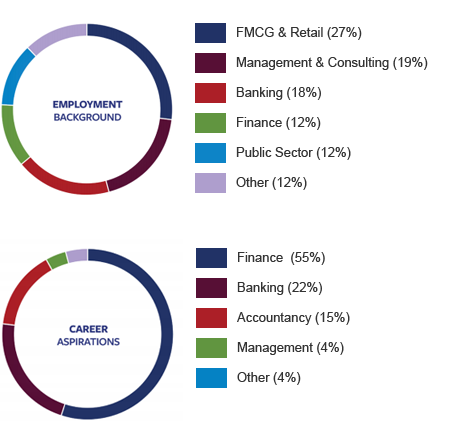 Employment Background: 54 MA in Finance students responded from the following intakes: Sep 2010, Jan 2011, Apr 2011
Career Aspirations: 71MA in Finance students responded from the following intakes: Sep 2010, Jan 2011, Apr 2011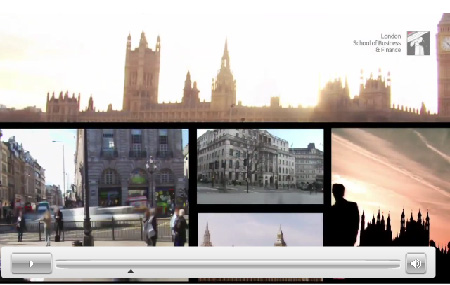 The MA in Finance and Investment programme has been designed by London School of Business & Finance (LSBF) and is validated and awarded by the International Telematic University UNINETTUNO.
UK undergraduate degree or equivalent – any subject area
English Levels 5.5 IELTS (5.5.in all bands) – or equivalent
No work experience required, but is considered an asset
Students who fail to meet academic requirements can be assessed on their relevant work experience (5 years management experience minimum for mature study route)
Qualification:
MA Finance and Investment
Duration:
Full-time 15 months (12 months on campus, 3 months online dissertation)
Online 15-36 months (100% online with optional blended study on campus)
Start dates:
February, June, September
Campus available:
London, Manchester, Birmingham, Online
Fees:
Click for fees