Global MBA – Career Direction
Global MBA students seek and find careers that take them around the world and transform their working lives. Structured to reflect the needs of modern international business, this programme develops a blend of academic excellence and professional skills, giving students a highly marketable skill set and the means to excel in strategic level positions
The Global MBA programme is specifically design to improve your career prospects to a major extent. We also ensure you gain an up-to-date insight into the modern business world by regularly reviewing our Global MBA syllabus. In addition, course specialisations on this flexible MBA will allow you to tailor your studies to your own unique career plans.
The Global MBA has been designed by London School of Business & Finance (LSBF) and is validated and awarded by the International Telematic University UNINETTUNO.
Our Global MBA programme includes a fully comprehensive and structured careers training and personal development programme. We will ensure you can apply your newly acquired skills and knowledge to the workplace, making an immediate impact in the world of business.
We will also equip you with invaluable soft and career skills, job search strategies, interview technique tips and more. Delivered by experts through career workshops, all this will improve your employability and give you extra confidence when applying for roles. Our experienced careers advisors will give you complete support, every step of the way.
Exceptional Networking Opportunities
Even with an impressive skills set, a globally recognised postgraduate degree and advanced career skills, you still need the right connections to secure the career you aspire to. We have the academic and corporate links to give you a head-start in your career, including FTSE and Fortune 500 companies.
At LSBF, you will have the opportunity to network with influential professionals and students from all over the globe, gaining the contacts to progress your career.
Class Profile – Employment Background and Career Aspirations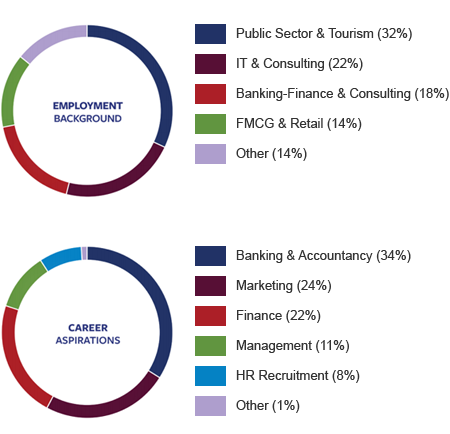 Employment Background: 160 MBA students responded from the following intakes: Sep 2010, Jan 2011, Apr 2011
Career Aspirations: 157 MBA students responded from the following intakes: Sep 2010, Jan 2011, Apr 2011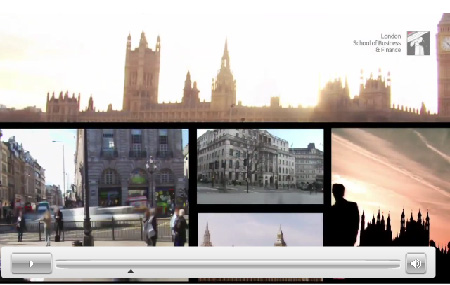 UK undergraduate degree (any class) or equivalent – any subject area
English requirements: 5.5 IELTS (5.5 in all bands)
No work experience required (but is considered an asset)
Students who fail to meet academic requirements can be assessed on their relevant work experience (5 years management experience minimum for mature study route)
Start Dates
February, June, September
Campuses available
London, Birmingham, Manchester, Online
Study Modes:
Full-time 15 months (12 months on campus, 3 months online dissertation)
Part-time 24 months (12-24 months on campus, 3-6 months online dissertation)
Online 15-36 months (100% online with optional blended study on campus)
Fees
Click for fees
Application
To apply for this programme or for further information -
Call: + 44 (0)207 823 2303.