GGSB MBA – Career Direction
The GGSB MBA programme is ideal for applicants who would like to strengthen their business knowledge and keep up to date with the latest business trends. The programme demands a commitment from applicants as the GGSB MBA is only offered on a full time basis. However, the opportunities made available upon completion of this programme allow graduates to fully appreciate the comprehensive education they have received.
Exceptional Networking Opportunities
The GGSB MBA programme offers excellent opportunities for networking and provides access to career support from both LSBF and triple accredited Grenoble Graduate School of Business (GGSB). LSBF maintains an exceptional career development team offering services such as weekly job vacancies, internship opportunities, and interview preparation. These opportunities are acquired through an extensive network of corporate partners worldwide, all of which have hired LSBF graduates.
Dedicated Careers Services
The LSBF Career Services team provides students with access to consulting, finance and industry specialists, guest speakers, alumni and career coaches who will support you in finding your first job after business school. A comprehensive career and professional development programme will be available to all GGSB MBA holders that include but are not limited to:
Self assessment workshop
CV & cover letter workshop
Job search strategies
Interview techniques
Salary negotiation
Networking
Building your personal brand
The LSBF Career team is committed to building long lasting relationships with employers. GGSB MBA holders will have access to a series of employer focused events including career fairs and an executive speaker series with leading finance, consulting and global industry recruiters. Upon completion of the of the GGSB MBA programme, LSBF graduates will be well prepared to apply for a variety of senior management positions within finance, consulting and global industry. Graduates can consider applying for MBA roles with companies such as:
Accenture
Amazon
American Express
Bain & Company
BT
Credit Suisse
Deloitte

Google
Goldman Sachs
HSBC
KPMG
McKinsey & Company
Morgan Stanley
Oliver Wyman

PayPal
PepsiCo
Rolls Royce
Siemens
Standard Bank
UBS
Unilever
Salary after graduation
At the time of the survey, 76% of the MBA were employed less than 2 months after graduation. As the majority of international graduates are working across the globe, salary levels should be compared to regional buying power. However, 44% of MBA students are earning an annual salary of over £50,000.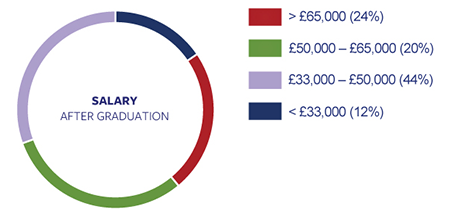 Survey of 2012 GGSB graduates, depending on the programme between 53% and 57% of graduates provided employment information.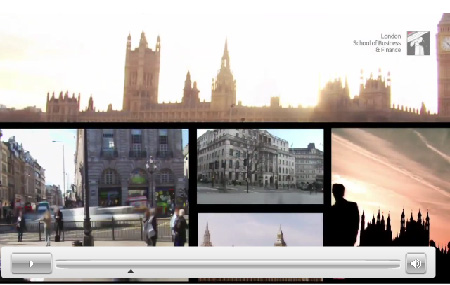 Strong undergraduate degree from a recognised university
English Proficiency:

IELTS – 6.5 (6.0 in each component)
PTE – 63 (51 minimum in each component)

GMAT is not an obligatory requirement, but is considered an advantage and may be required for some applications. (Target score 550)
At least 3 years of relevant full time working experience
Start Date
Campuses available
Duration
24 month programme:
12 months full-time on campus
12 months Final Management Project
Study Modes:
Fees
Click here for the latest fees.
Click here for Bursaries and Scholarships
Application
To apply for this programme or for further information -
Call: + 44 (0)207 823 2303.