Postgraduate Certificate Programmes
The postgraduate certificate portfolio includes programmes developed by LSBF as well as programmes developed by partner institution, London College of Contemporary Arts (LCCA).
On all postgraduate certificate programmes, you will study alongside like-minded business professionals, and benefit from the opportunity to network with both UK and international businesspeople, while studying a programme with real-life case study scenarios and a strong industry focus throughout. All programmes aim to provide you with a rigorous and stimulating postgraduate business and management education, one that will involve you in developing alongside other experienced managers, professionals and technical specialists.

You can gain an LSBF Postgraduate Certificate by structuring your own programme, choosing from the portfolio of our Finance, Financial Investments and Management short courses. You can develop new areas of knowledge and expertise without the commitment of a long-term degree, and tailor your course to focus on the areas most relevant to your career objectives. The LSBF programmes can also count towards your CPD UK requirements (Continuous Professional Development).
LSBF currently offers 5 programmes to choose from: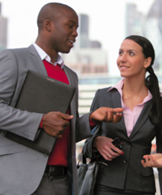 The London College of Contemporary Art (LCCA) Postgraduate Certificate programmes are the ideal choice if you are a working professional, in the early stages of your career or working towards more senior leadership roles and looking to hone your skills in subjects such as: Brand, Marketing and PR, Entrepreneurial Business Management, Fashion Forecasting in Retail, and many more.
LCCA currently offers 7 programmes to choose from: